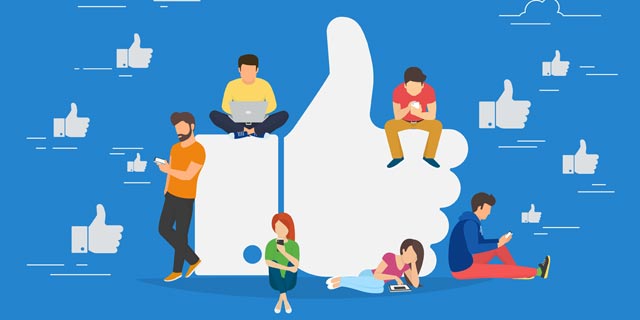 CTech's Tuesday Roundup of Israeli Tech News
Artificial intelligence chipmaker Hailo raises $12.5 million. Good? Bad? Technology's Effect on Mental Health is U-Shaped
Artificial intelligence chipmaker Hailo raises $12.5 million. Hailo develops chips capable of processing artificial intelligence applications on edge devices installed in autonomous vehicles, drones, internet of things (IoT) devices and smart home appliances.
Read more
Good? Bad? Technology's Effect on Mental Health is U-Shaped. By classifying all time spent on social media together, studies overlook the fact that people do all sorts of things on the web, writes author Nir Eyal.
Read more
SAP's venture arm sets up Tel Aviv office to scout for early stage startups. SAP.IO, the early stage venture arm of multinational enterprise software company SAP SE, has recently inaugurated its Tel Aviv offices. SAP.IO recently invested in BigID, an Israel-based startup that uses machine learning and identity intelligence technologies to track and protect organizational customer and employee data. Read more
Tech entrepreneur takes "detox" break to major in humanities. Israeli tech entrepreneur Shahar Kaminitz is currently a student of literature and philosophy at the Tel Aviv University. The acquisition of his company Insert Mobile Technologies Ltd. had been finalized in September, just in time for the beginning of the new academic year.
Read more
Basketball player Omri Casspi invests in gut microbiome analysis startup DayTwo. Using a stool sample and a blood test, the company provides an individualized nutrition profile that rates how a person will react to different foods based on their unique gut microbe composition. Mr. Casspi worked with the company previously on a personalized nutrition plan.
Read more
New device could reduce friendly fire, hunting accidents. Israeli company SafeShoot has developed a sensor-based product that communicates location data in real time, alerting of friendly fire risks.
Read more
Online lender BlueVine raises $60 million. Last month, the Israeli company received a $200 million credit line from Credit Suisse. To date, BlueVine received $128 million in investments and an additional $500 million in credit lines.
Read more
Cybersecurity Startup Panorays Raises $5 Million. Panorays' service offers organizations the ability to monitor vulnerabilities introduced by third-parties with access to the company's computers.
Read more
Content recommendation company Outbrain buys online ad optimization startup. Israeli startup AdNgin offers tools designed to optimize the performance of online ads and sponsored content by creating a personalized user experience.
Read more
HP veteran to replace CEO of Israel-based industrial printer company Kornit. Ronen Samuel, former head of HP Indigo, will take office in August after current CEO Gabi Seligsohn steps down.
Read more