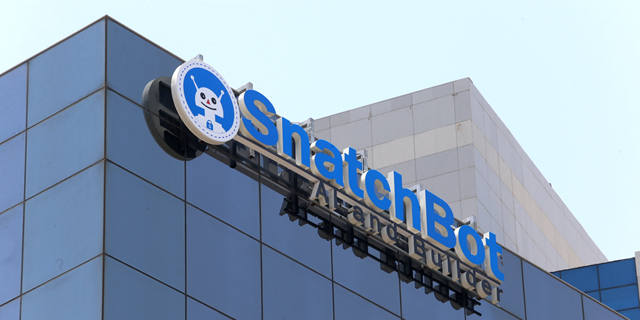 Tips
From "Moran Systems" to SnatchBot: Common Startup Name Mistakes by Non-Natives
Picking the right name for a startup can be hard. It can be even harder for non-native English speakers. The Israeli startup scene supplies ample examples
Adam Fisher
|
09:29 08.06.2018
Picking a good name for your startup is important. As I explained in a previous article, picking a name that is memorable, but not too clever, is easier said than done.
For daily updates, subscribe to our newsletter by clicking here.
As an early stage investor, I was witness to the birthing of startup names many times. I helped name and/or spell Leaba Semiconductor (acquired by Cisco), Sedona Systems, Oryx Vision, Vayyar Imaging and BillGuard (acquired by Prosper). I also had a part with a few failures like Siano, Kerenix, and Kodeos. I've made many entrepreneurs squirm in their chair talking about company names, and I think I'm in a pretty good position to put together a helpful guide.
The following list of potential pitfalls addresses some of the more common mistakes made by native and non-native English entrepreneurs. The lively Israeli startup eco-systems handily supplied me with ample examples, but many non-Israeli make similar mistakes.
parody
. 10. Eponymous Names Are Still Out of Favor . Who doesn't want their own name in a company, on a building and eventually a ticker symbol (e.g. EMC, Ford, Dell, Disney, Heinz, Hershey)? But these single founder companies belong to a very different era. Today most startups have multiple founders (and immigrant names don't always work). Even Hewlett-Packard was such a mouthful in the day, everyone called it HP which compelled the company to belatedly change its name to HP Inc. Israelis have Benny Landa's Landa Digital Printing, but the closest successful eponymous Israeli startup name I could find was Dov Moran's M-Systems, which he astutely changed from Moran Systems due to how American are likely to pronounce Moran. Acronyms with the founders' names have had some success decades ago. NSO Group works because its sounds like NSA, where the O is for "offensive" (my uninformed interpretation).
11. No License Plate Names. This branding technique is horrible. It's where individual letters and numbers are pronounced as words, similar to a license plate that can be read like "IMGR8." There was exactly one Israeli company that hit it big with a license plate name and that was EZchip, luckily in a sector where brands don't matter as much. Not surprisingly, they were founded a year after the company behind ICQ (I seek you) was acquired by AOL for $400M. From there it was downhill with companies such as uTest(now Applause), E4X, CB4, 2CUagain, LiveU and InirU. Bessemer has one entry here with Team8, but it's a single number and not really a startup.
Adam Fisher is a partner at venture capital firm Bessemer Venture Partners. In 2007, Mr. Fisher established the firm's Israeli office. Before joining Bessemer Venture Partners, Mr. Fisher was a partner at Jerusalem-based venture firm Jerusalem Venture Partners, working from New York, Jerusalem and Beijing.