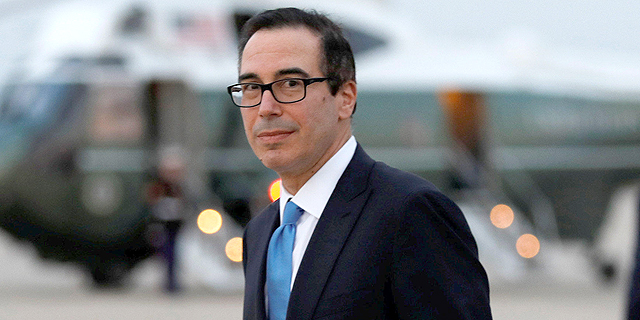 CTech's Weekly Roundup of Israeli Tech News
Two cybersecurity companies with links to Israel placed on U.S. blacklist. Startup with Israeli intelligence bona fides offers defense against fake news
CTech
: 2018-06-15T09:34:29..
Two cybersecurity companies with links to Israel placed on U.S. blacklist. The U.S. Treasury is accusing a number of companies of aiding the Kremlin to develop advanced offensive cyber technologies. Read more
Startup with Israeli intelligence bona fides offers defense against fake news. After years of experience mounting digital influence campaign in business and politics, a handful of Israeli entrepreneurs switched sides and founded Cyabra, a startup promising to help politicians and brands defend themselves from digital attacks involving fake news and disinformation. The Tel Aviv-based company uses a deep learning and big data-based algorithm to identify patterns typical of fake profiles, avatars, or bots. Read more
Read more
Paris auto conference to showcase Israeli startups. Calcalist will lead a delegation representing Israeli auto and mobility technologies and innovation to the Paris Motor Show in October.
Read more
Public data doesn't capture the extent of Chinese-Israeli deals, says investor Amir Gal-Or. Having spent the past decade living and working in Hong Kong and Beijing, investor Amir Gal-Or is one of the early pioneers of the tightening business ties between China and Israel. "Many of the deals remain undocumented," said Mr. Gal-Or in an interview with Calcalist. Read more
Online retailer Asos is shopping for Israeli technology. The U.K.-based retailer has partnered with Re:Tech, an Israeli innovation hub, to scout local e-commerce, adtech, and fintech technologies.
Read more
Compass CEO Ori Allon plans to acquire a stake in Boston Celtics. Mr. Allon has already reviewed the contracts regarding the sale and is highly impressed with the team's General Manager and President of Basketball Operations Danny Ainge, people familiar with the matter who spoke on condition of anonymity told Calcalist.
Read more
Cybersecurity company Claroty raises $60 million. Claroty, the second startup to emerge from Israeli cybersecurity foundry Team8, develops cybersecurity platform for industrial networks.
Read more
Israel launches a healthcare startup pilot program. The Israel Innovation Authority will invest $28 million over the next three years in pilots for digital healthcare startups. This is the first step of a $264 million national digital health plan, announced in March. Read more
Microsoft, Google to battle Israeli court tax decision. In April, Israel's Supreme Court ruled that options provided to Israeli employees of multinationals are taxable. Now multinational tech companies operating Israeli subsidiaries are gearing up to battle. Read more