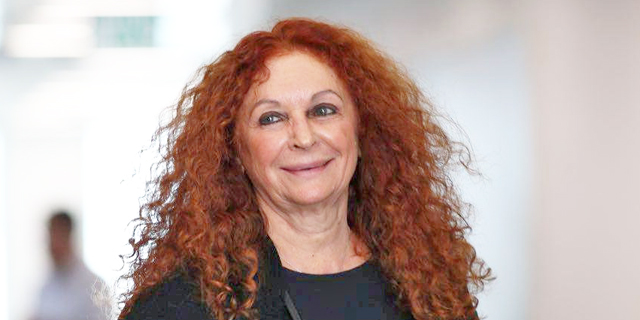 CTech's Weekly Roundup of Israeli Tech News
Israel's venture capital industry creates office to battle sexual harassment. Liquidation manager moves to delete data on Psy-Group's computers.
Israel's venture capital industry creates office to battle sexual harassment. A group of major venture capital firms in Israel has come together and created an independent ombudsman's office to handle sexual harassment allegations across the industry. The 38 companies have empowered the office to investigate claims and issue recommendations for sanctions, including the possible firing of offenders.
Read more
Liquidation manager moves to delete data on Psy-Group's computers. The servers of an Israeli intelligence company reportedly under investigation by Robert Mueller's team for possible intervention in the 2016 U.S. presidential campaign are at the heart of a legal drama taking place in Israel. Invop, better known as Psy-Group, has entered a liquidation process in February that saw its computers—and any sensitive information kept on them—pass into the hands of a liquidation manager now seeking to wipe their hard drives and sell them. Into the mix comes West Face Capital Inc., a Canadian company that alleges a rival hired Psy-Group to sway a business dispute, and seeks to prevent the deletion. Read more
Israeli government asking parliament for vast new powers to fight cyber threats. A bill making its way through the Israeli parliament would give the country's cyber defense authorities the power to search and seize private data and hardware with little oversight.
Read more
Samsung's Harman launches innovation task force Harman X. Samsung's connected car and audio technology subsidiary Harman International Industries has launched an innovation task force, Harman X. The new venture was inspired by Google's semi-secret research and development operation Google X, said Sanjay Dhawan, president of connected services at Harman, in an interview with Calcalist.
Read more
It's about to get easier for Israelis to get U.S. work visas. Israel is set to join the U.S. government's E-2 visa program for entrepreneurs who invest capital to create U.S. businesses.
Read more
Ford and Iveco partner up with next-generation wheel company. Israel-based Softwheel develops wheels with built-in suspension and it is increasingly drawing the attention of the automotive industry.
Read more
Sequoia-backed startup completes algorithm-based $26 million real estate deal. Skyline AI develops a machine learning algorithm that identifies real estate opportunities and calculates an asset's current market value and potential future value.
Read more
The Mellanox-Starboard standoff comes to an end. The chipmaker and the activist investor have been clashing since November when Starboard acquired a 10.5% stake in Mellanox. Now they have reached a compromise on appointments to Mellanox's board.
Read more
Intel used a productivity app to learn about users' needs. Now it's shutting it down. Listed on the App Store under "Siberia LLC" the app was created by Intel employees to help the company study user needs and behaviors.
Read more
Bureaucrats duke It out at Israeli cannabis exports debate. "There was screaming, and at one point it seemed as though it would come to blows if they were not stopped," said a person who attended the debate. The decision on whether to approve export from Israel has been debated for a while, with the Ministry of Finance heading the faction in favor and the Ministry of Public Security conditioning its approval on various limitations and an increased enforcement budget.
Read more