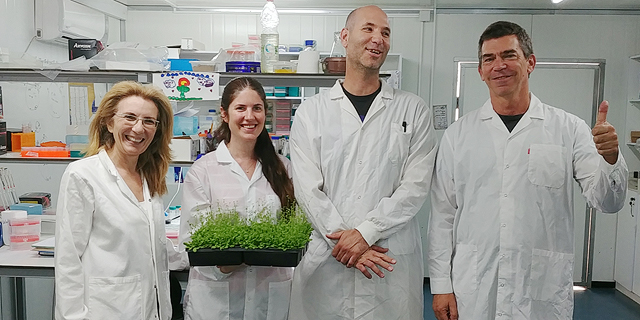 Gene Discovery Startup Announces Breakthrough on Drought-Tolerant Crops
Israel's PlantArcBio has isolated the genes that help desert organisms survive. Now, the University of Wisconsin-Madison will test the genes' impact on soybean yields
Asaf Shalev
|
15:58 09.07.2018
A team of biotech entrepreneurs in Israel believes that the area around the Dead Sea holds the key to extending the life of crops during times of drought.
For daily updates, subscribe to our newsletter by clicking here.
They say that they have identified about a few dozen drought-resistance genes in samples extracted from the region's famously desiccated soil and from its rare stores of fresh water.