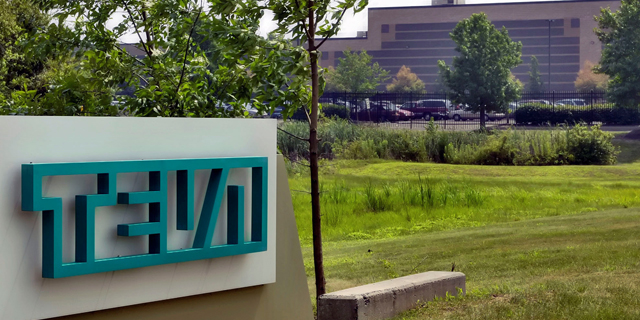 Mylan Cuts Price of Generic Copaxone Offering by 60%
Mylan has achieved a 15%-20% market share in the U.S. since launching its generic version in late 2017 with a monthly price tag of $5,000, compared to Teva's $5,800
Lilach Baumer
|
16:42 11.07.2018
Mylan N.V. has cut the wholesale acquisition cost (WAC) of its generic version of Copaxone from $5,000 to $1,900, according to a Monday report by Bernstein Analyst Ronny Gal. As Teva Pharmaceutical Industries Ltd. currently sells the brand name at $5,800 a month, the move makes no commercial sense, wrote Gal.
For daily updates, subscribe to our newsletter by clicking here.
First introduced into the market in 1996, Copaxone is used to treat relapses in patients with Multiple Sclerosis, a chronic and progressive disease of the central nervous system. The drug has netted Teva more than $40 billion over the years, accounting for a fifth of the company's revenues in 2016, the year Teva's patents expired.
The decision could be a result of the downward pricing pressure exerted by the current U.S. administration, Gal wrote. The promise to lower the ever increasing drug prices in the U.S. was a significant part of President Donald Trump's 2016 election campaign, as public and congressional ire has been rising for the past few years over the steady price hikes most drug companies performed at least twice a year. Speculation suggests that Mylan might have traded the discount on generic Copaxone in return for benefits in another of its segments, Gal wrote. On Tuesday, Pfizer announced its decision to defer recently-announced price hikes for up to six months following a criticizing tweet from Trump.
A second potential explanation is that Mylan's move is intended to drive down prices in the Copaxone market in order to impact Teva's profits, according to Gal. Both Teva and Mylan are currently trending down.