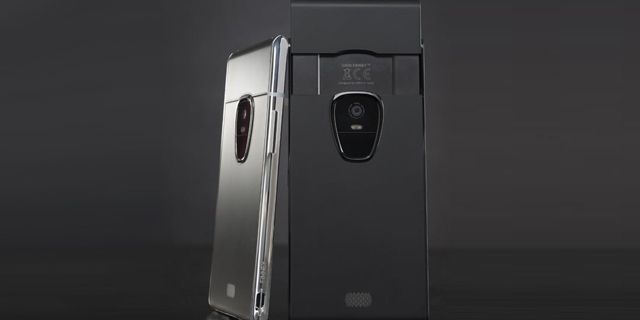 Sirin Labs Reveals Specs for Blockchain-Based Phone Finney
Sirin, founded in 2013, has previously been known for its Solarin phone, a luxury phone touted as the world's most secure phone and sold for $15,000 a unit initially
Hagar Ravet and Raphael Kahan
|
11:40 12.07.2018
Israel-based Sirin Labs unveiled on Wednesday the specs for its blockchain-based smartphone, Finney, planned to be released in November with a $1,000 price tag. The company raised $157.8 million in December in an initial coin offering intended to finance the development of the device. At the time, Sirin has stated in its white paper that it also intends to develop a personal computer that will cost up to $800.
For daily updates, subscribe to our newsletter by clicking here.
Sirin, founded in 2013, has previously been known for its Solarin phone, a luxury phone touted as the world's most secure phone and sold for $15,000 a unit initially. It was discontinued in March 2017, and the company announced its pivot to blockchain in September.
According to the company, the phone is powered by Qualcomm Snapdragon 845 mobile platform, has six GB of RAM, and an expandable storage of 128GB. The phone has an eight-megapixel front camera and a 12-megapixel rear camera.
The company stated 100,000 phones will come onto the market in November, available for purchase on the company's website and in its London store. The company is also intending to open sale points in Tokyo and San Francisco. Customers buying the phone with the Sirin token will receive a 10% discount.