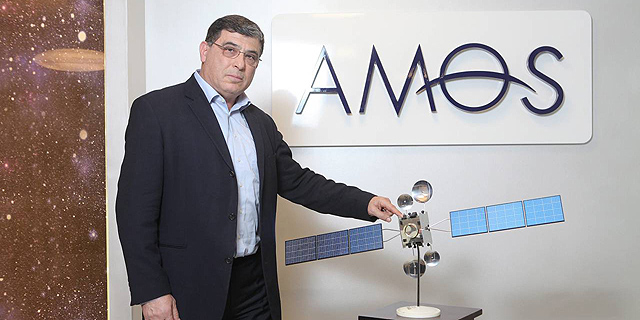 Brief
Spacecom Moves Forward With $55 Million Deal With Unnamed Company
Spacecom received the necessary regulatory approval to finalize the four-year contract it signed in May for providing communication services
CTech
: 2018-07-15T11:59:32..
Israeli satellite operator Spacecom has received regulatory approval to move forward with a four-year $55 million deal it signed with an unnamed non-Israeli communications company in May, Spacecom announced in a filing with the Tel Aviv Stock Exchange on Sunday. As part of the deal, Spacecom, also known as Space Communication Ltd., will provide the unnamed company with satellite communication services.
Of the sum, $30 million will be paid for services to be provided by Spacecom's new satellite AMOS-17, scheduled for launch in the second quarter of 2019. AMOS-17 is currently being constructed by Boeing Satellite Systems International as a replacement for Spacecom's AMOS-5, which failed to live up to its expected 15-year lifespan, when it stopped responding to communications while in orbit just four years after its launch.