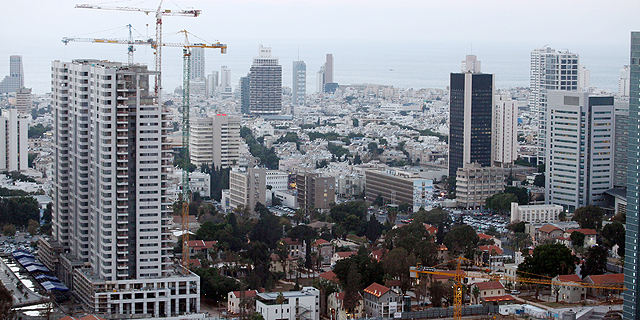 CTech's Tuesday Roundup of Israeli Tech News
Between clashing stakeholders, Telecom Italia CEO ploughs ahead. With Datorama acquisition Salesforce boosts cloud marketing offering
Between clashing stakeholders, Telecom Italia CEO plows ahead. With annual sales of around 20 billion euros in 2017 and nearly 60,000 employees, Telecom Italia (TIM) is one of the largest telecommunications companies in the E.U. In addition to a bitter struggle over board positions, TIM is carrying a heavy load of almost 30 billion euros in adjusted total gross financial debt, as of March 2018. Amos Genish's position at its helm is one of the only things TIM's clashing stakeholders can agree on.
Read more
With Datorama acquisition Salesforce boosts cloud marketing offering. Business software company Salesforce has agreed to pay over $800 million for Israeli marketing analytics startup Datorama.
Read more
GE Health, Change Healthcare, Medtronic to receive Israeli government grant. The three companies will receive grants of $5.5 million-$14 million to expand their existing research and development centers in Israel. Read more
Dave DeWalt's NightDragon backs threat management company ObserveIT. ObserveIT, which raised $33 million in the current round, employs 70 people in its Tel Aviv research and development center. Read more
New international airport inaugurated near Eilat, Israel's most southern resort town. Ramon airport is scheduled to begin regular operations at the beginning of 2019. It will replace the smaller Ovda airport, currently serving the country's remote southern region. Read more
Medical devices cybersecurity startup CyberMDx raises $10 million. CyberMDx's system monitors a medical facility's network to automatically identify the most crucial devices and assess potential risks. Read more
Only tech fund to succeed in Israeli government tender to stay out of Tel Aviv indices. Out of five applicants, IBI Investment House was the only one to meet the criteria set in a tender published last July for a government-backed technology growth fund.
Read more
Workplace management company SpaceIQ raises $2.5 million. SpaceIQ offers cloud-based facility and work management software to companies and organizations. The funding is an extension of a July 2017 $7 million Series A.
Read more
Opinion: a GDPR readiness snapshot, two months later. It seems that many companies are still not prepared to handle the challenges and questions raised by GDPR legislation, writes is a lawyer and entrepreneur Zachi Zach.
Read more
News Briefs
Israel Aerospace Industries to collaborate with U.S. defense contractor SNC on UAV development.
Read more
WeWork partners with Israeli nonprofit on leadership development program.
Read more