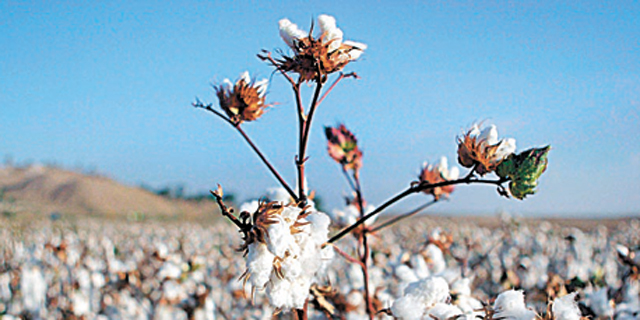 Evogene Signs Brazilian Partnership to Develop Pest-Resistant Cotton
Israel-based Evogene will identify pest-resistant genes in cotton, and Brazilian crop research Instituto Mato-Grossense do Algodão will test their effectiveness
Lilach Baumer
|
13:12 18.07.2018
Genetic crops design company Evogene Ltd. is partnering with Instituto Matogrossense do Algodão (IMAmt), a crop research and diffusion company owned by the Mato Grosso Cotton Growers Association, the largest cotton growers association in Brazil.
For daily updates, subscribe to our newsletter by clicking here.
On Tuesday, the two announced a research and validation agreement in the field of insect resistance traits in cotton, primarily focused on two pests that have a great impact on the Brazilian cotton industry: the Cotton Boll Weevil, a beetle that lays its eggs in cotton buds, and the Fall Armyworm. A 2017 publication by the International Cotton Advisory Committee, a Washington, D.C.-headquartered association of 29 governments of cotton-producing nations, estimated the annual damages caused by the Boll Weevil at $468 million just in Brazil.