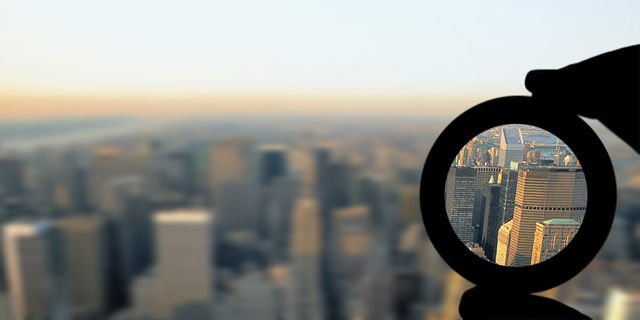 Global Venture Capital Market Hits New Quarterly Record
While venture capital deal volume continued to decline, the median deal size globally remained well above last year's totals across all deal stages
KPMG, a CTech Partner
|
16:52 18.07.2018
Venture capital investment hit a new record high in the second quarter of 2018, reaching $69.8 billion* across 3,108 deals, according to Venture Pulse Q2, 2018, a quarterly report on global venture capital trends published by KPMG Enterprise. Data for the report was provided by Seattle-based market research company Pitchbook PitchBook.
While deal volume continued to decline, the median deal size globally remained well above last year's totals across all deal stages, reaching $1.4 million year-to-date for angel and seed stage rounds, $7 million for early-stage rounds, and $13.5 million for late-stage rounds.
• Global venture capital investment rose from $58 billion in the first quarter to $69.8 billion in the second quarter, a solid increase buoyed by five over $1 billion megadeals.
• Corporate participation in global venture capital deals continued to rise, reaching a record 22 percent of overall volume in the second quarter, with associated deal value hitting nearly $46 billion.
• Global first-time venture financing volume remained subdued during the second quarter and is on pace for its lowest annual total in a decade.
• Asia set a new record for venture capital investment in the second quarter, with $35.9 billion raised across 466 deals. Chinese companies represented eight of the top 10 deals globally, led by a massive $14 billion deal by Ant Financial.
• The U.S. saw nine deals valued at over $250 million during the quarter, led by massive deals by Faraday Future and Lyft. California continued to dominate as the U.S. venture capital market leader, accounting for nine of the top 10 deals.
• While overall investment in Europe remained strong at $5.6 billion deal volume, in angel and seed stage deals declined for the fifth straight quarter.
U.S. surpasses $28 billion invested for second consecutive quarter The U.S. saw another massive quarter for venture capital investment in the second quarter, with $27.3 billion invested across 1,859 deals. The largest deal of the quarter went to Faraday Future ($2 billion), with other top deals including fintech companies–Robinhood ($363 million) and Tradeshift ($250 million), and biotech companies–San Francisco-based Allogene Therapeutics ($411.8 million) and Grail ($300 million). The IPO market in the U.S. continued to gain strength, with pent-up demand and positive post-IPO performance contributing to a continued resurgence in U.S. IPO activity during the quarter. Positive exits by Docusign and Zuora, combined with strong IPOs by Dropbox, Zscaler, and others earlier in the year, have helped spur a renewed interest in IPO exits more broadly. First-time venture financings of companies in the U.S. remained slow during the second quarter. Only 947 deals were made in the first half of the year, well off last year's pace of 2,545. However, while deal volume in this quarter has been slow, the average deal size has increased significantly in 2018. During the first half of the year there was $5.4 billion invested in first-time deals, versus $7.3 billion in all of 2017.
Venture Capital investment in Europe remains robust
Europe continued to see strong levels of venture capital investment, with $5.6 billion in venture capital invested across 631 deals in the second quarter. The top deals for the quarter included London-based fintech Revolut ($250 million), Estonian transportation company Taxify ($175 million), and London-based Freeline Therapeutics ($119 million). The number of European venture capital deals declined for the fifth consecutive quarter, driven in large part by the ongoing decline of angel and seed stage deals. First-time financings remained well off last year's pace, with only 310 such deals in the first half of 2018 versus 1,100 in all of 2017. Despite a slide in exit volume over the past few quarters, venture-backed exit activity in Europe remained historically healthy, especially when considering exit value tallies. The second quarter saw over $5.7 billion in total exits, including PayPal's $2.2 billion acquisition of iZettle and Adyen's IPO on the Amsterdam Stock Exchange. On a regional basis, the UK led the charge once again with over $2 billion invested, followed by France with over $800 million – its second highest quarterly total. In France, 15 deals at $20 million or more were raised, a testament to France's increasing prominence as a stronghold for European innovation and venture capital investment.
Late stage investments continue to drive Asian market
Asia continued to see large deals in the second quarter, with Chinese companies accounting for eight of the top 10 deals globally. In addition to the record-setting $14 billion investment in Ant Financial, Shanghai-based unicorns Weltmeister and Pinduoduo each raised over $3 billion rounds this quarter. Other top 10 deals included Manbang Group ($1.9 billion), Ubtech ($820 million), Hellobike ($700 million) and SenseTime ($620 million and $600 million). The prolonged plunge in quarterly deal volume, which began in early 2016, appears to have finally plateaued, reaching a total of 466 deals during the second quarter of 2017. Corporate participation in venture deals also hit a new record in the second quarter of 2018, participating in over 31 percent of all deals in Asia. Exit activity in Asia picked up steam in the form of IPO activity, aided in part by new rule changes at the Hong Kong Stock Exchange as well as Wal-Mart's pending $16 billion acquisition of Indian e-commerce site Flipkart, which was seen as the largest exit by an Indian tech company. However, possible concerns associated with China's Xiaomi's IPO could temper the exit outlook somewhat moving forward. Corporate venture capital activity on the rise Globally, corporate venture capital activity reached heights in the second quarter. Corporates participated in over 22 percent of all deals and accounted for over $46 billion in associated deal value during the quarter. This represents a continuing trend seen throughout the world over the past year and in particular in Asia, where corporate participation surpassed 31 percent. "Corporate venture capital participation is on the rise in every region of the world. Corporates have become an increasingly important player in the global venture landscape as they increasingly invest in technology companies as part of their own efforts to drive innovation and seek competitive advantage," said Arik Speier, Head of Technology, KPMG Somekh Chaikin in Israel. Venture capital activity globally is expected to remain strong heading into the third quarter of 2018. The impact of tax reforms in the U.S., a significant amount of dry powder, and the continued flow of funding into the venture capital world are expected to keep the market strong. Autonomous driving, healthtech and biotech are expected to be big winners over the next few quarters, in addition to blockchain.