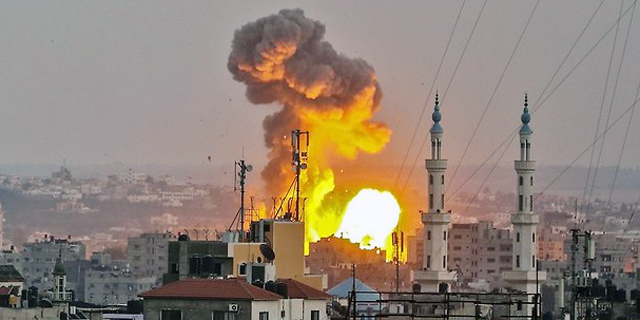 Opinion
Gaza's Economic Plight Could Prevent the Next War
Hamas is betting that Israel would opt to continue taking its incendiary balloon and kite attacks quietly rather than launch a full-scale war. If the violence escalates, Hamas could emerge as the biggest loser
Doron Peskin
|
17:16 22.07.2018
On Friday, an Israeli soldier was shot and killed by a Palestinian sniper while on tour near the Gaza border, the first such incident since the end of the 2014 Gaza war. In the ensuing exchange of fire, four Hamas militants were fatally shot. The Israeli military launched an aerial attack later that day, hitting 25 targets in Gaza.
For daily updates, subscribe to our newsletter by clicking here.
On Saturday morning, Hamas announced it has agreed to a ceasefire with Israel, following mediation efforts by Egypt and the U.N.