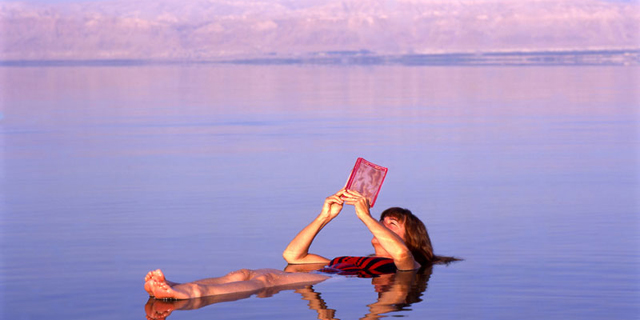 Brief
After 20 Years, New Hotels to Be Added to Israeli Dead Sea Resort
The two hotels planned will offer 400 new rooms between them
Tomer Hadar
: 2018-07-25T10:26:54..
After nearly 20 years, two new hotels are set to be built on the Israeli coast of the Dead Sea. On Tuesday, the Israeli Ministry of Tourism announced that real estate company Elad Hotels Ltd. has won the tender, and will pay almost $2.5 million (NIS 9.1 million) for each land plot, with most of the sum going towards areal development. The hotels are planned to offer 400 new rooms between them.
The new hotels are part of the ministry's plan to encourage tourism in the area, said in a statement Minister of Tourism Yariv Levin. The Dead has been receding at an annual rate of 1.2 meters (3.3 feet) for years due to over-pumping and industrial mining, causing many sinkholes to open in the area. Recent government discussions about the future of mining rights in the area have considered connecting any future tender with the sea's rehabilitation.