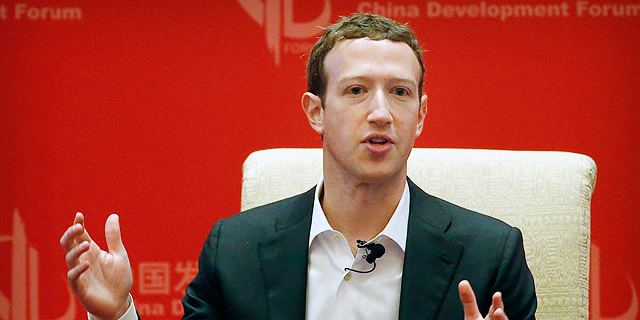 CTech's Thursday Roundup of Israeli Tech News
Facebook buys Israeli messaging company Redkix in $100 million deal. Analysis: Netanyahu may have to choose between Trump and China
Facebook buys Israeli messaging company Redkix in $100 million deal. Redkix developed an email-integrated instant messaging app for businesses. The company is set to join the team of Facebook's Workplace.
Read more
Analysis: Netanyahu may have to choose between Trump and China. New official data shows that Israeli exports to China reached $2.8 billion in the first half of 2018, a 73% increase compared to last year. The U.S. may eventually look at growing ties between the two countries as undermining White House efforts to curb Beijing's influence. Read more
Former soccer referee opens Israeli sports tech innovation center. On Wednesday, veteran entrepreneur and former Israeli soccer referee Oren Simanian launched his newest venture, an international sports tech innovation center intended to put Israeli sports tech on the global map by 2020. Read more
Mobile phone urine testing kit receives FDA approval. Developed by Tel Aviv-based Healthy.io, the technology uses computer vision algorithms, artificial intelligence, and a smartphone's built-in camera to run lab-standard urine tests. Read more
Upserve acquires inventory management company SimpleOrder. Tel Aviv-based SimpleOrder develops a system that helps restaurants manage their inventory of perishables, detect changing prices in real time, and automatically calculate the actual cost of dishes. Read more
News Briefs
Surveillance company Ability looking to raise up to $50 million in shelf offering. Read more
Check Point reports higher revenues, doubles share buyback plan. Read more
El Al drops supreme court petition against Air India. Read more
Indorama Ventures completes acquisition of fabric company Avgol. Read more
Weakness in the mobile sector drags down Tower Semiconductor's quarterly profits. Read more
Israeli, Croatian companies partner to build autonomous robots for high-risk environments.