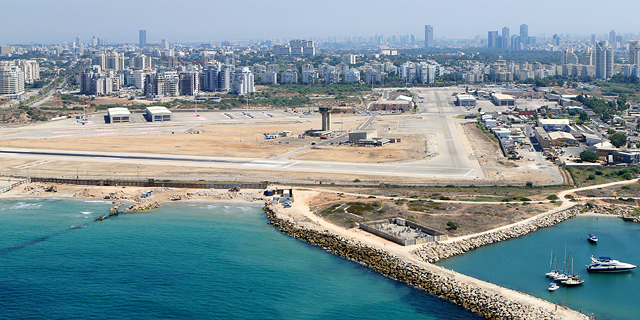 Brief
Netanyahu Resurfaces Plan to Build Artificial Island Airport Off Israel's Coast
In 2002, the Israeli government first approved a plan to construct two artificial islands for housing and public utilities
CTech
: 2018-07-31T17:07:42..
Israeli Prime Minister Benjamin Netanyahu is pushing for a plan to build an airport on an artificial island off the shores of Israel. In a cabinet meeting held Monday, Netanyahu instructed a team of ministers to advance the plan in order to replace a domestic airport located in Tel Aviv, which is scheduled to shut down in 2019. Following the planned shutdown, all domestic Israeli flights will be redirected through Tel Aviv's already crowded Ben Gurion International Airport, located around 20 km to the east of Tel Aviv.
In 2002, the Israeli government first approved a plan to construct two artificial islands off the country's shores, designating one for an international airport and one for housing. Since then, similar plans have surfaced once every few years, most recently in January, when Netanyahu expressed his intention to build coastal power stations and desalination plants on man-made islands as a solution for Israel's limited territory.