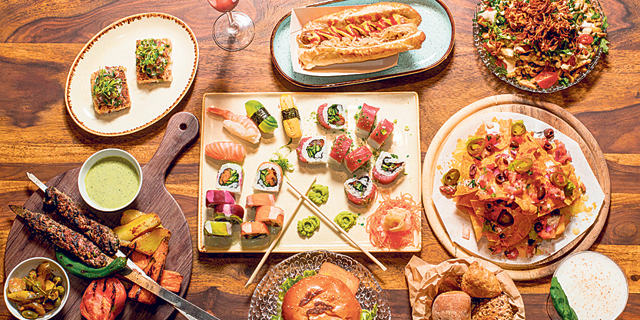 Meet the 10 Finalists of Calcalist's Foodtech Innovation Competition
Israeli food processing company Tnuva will join Calcalist on Wednesday to announce the winners of the competition
Omer Kabir
|
18:29 06.08.2018
On Wednesday, Calcalist, together with Israeli food processing company Tnuva and accounting firm KPMG, will announce the winner in a food innovation competition for Israeli startups. Dozens of Israeli foodtech companies participated in the competition, and will present their technology at Wednesday's event, which will be held at Tel Aviv coworking space Labs. Here are the 10 finalists: 1. Jet-Eat. Founded in 2018 and based in Tel Aviv, Jet-Eat is developing a technology that will allow people to 3D print food. Jet-Eat's technology, software, and formulations can produce plant-based food products that look, taste, and feel like meat, and could be cooked just like meat. Jet-Eat report successful experiments in food printing and is now developing a 3D food printer for commercial use.
3. Greenbox wants to revolutionize food logistics and supply network for food processing facilities and catering services.
4. Bioharvest. Headquartered in the Weizman Technology Park in central Israel, BioHarvest Ltd. manufactures health supplements from cultured fruit cells. The company's flagship product, VINIA, is a red grape powder used to treat high blood pressure and elevated levels of triglycerides and cholesterol in the blood. 5. Crazy S.O.B's app uses natural language processing to extract recipes from various online media sources and parse them out into smart shopping lists, matching the lists with ingredients from nearby stores. 6. Innovopro develops a technology for extracting concentrated protein from chickpeas. The company's chickpea-based 70% protein concentrate is a non-GMO, sustainable, and affordable vegan alternative to meat. 7. Valentis Nanotech Ltd. develops smart cellulose-based materials for food packaging. The company's packaging solutions are biodegradable. 8. Timeless Foods Technologies Ltd. develops an innovative vacuum food packaging disposable plastic container for fragile baked food items such as pizza and pastry.