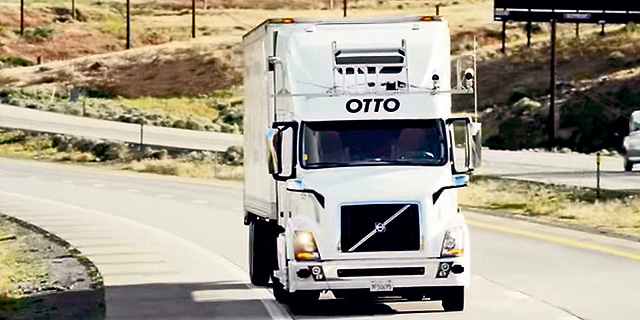 CTech's Wednesday Roundup of Israeli Tech News
Teva's American dream boat is sinking. Otto Co-Founder Lior Ron returns to Uber to lead Uber Freight
Teva's American dream boat is sinking. Over the past six quarters Teva's North American sales have been in free fall. The company's operating profit is in even worse shape. In July, pharmaceutical company Mylan decided to slash the price tag on its generic version of Teva's flag product Copaxone, further threatening Teva's revenues, meaning the company must hurry to provide three potential trump cards it has up its sleeve. Read more
Otto Co-Founder Lior Ron returns to Uber to lead Uber Freight. Ron joined Uber after the ride-sharing company bought autonomous truck startup Otto. He led the Uber Freight program until he left the company in March.
Read more
Read more
Metabolism hacking device Lumen passes $1 million on Indiegogo. The Israel-based company says its respiratory device can determine whether a user's body is burning fat or carbohydrates, and make nutrition and fitness recommendations accordingly.
Read more
Whatsapp is vulnerable to hacking, say Check Point researches. The Israeli cybersecurity company published a report listing the Facebook-owned messaging app's security flaws.
Read more
Tel Aviv-based Flytrex launches airdrop drone delivery in Reykjavík, Iceland. Flytrex also launched 12 new routes for its drone delivery service, operated in collaboration with local food marketplace Aha.
Read more
CyberArk announces 35% year-over-year revenue increase for second quarter. The information security company upped its guidance for 2018 after exceeding quarterly guidance on all metrics.
Read more
Medical analytics company DiA Imaging raises $5 million. DiA develops a medical imaging analysis software based on pattern recognition and machine learning algorithms.
Read more
News Briefs
Event planning startup Bizzabo expands New York and Tel Aviv offices.
Read more
Log analysis startup Logz.io rents 2,000 square-meters Offices in Tel Aviv.
Read more