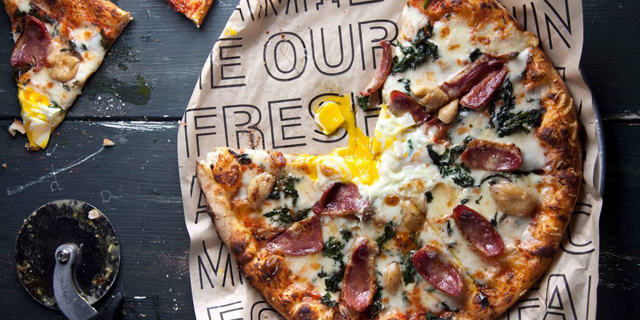 CTech's Thursday Roundup of Israeli Tech News
This startup promises to keep pizza fresh for eight weeks. Rafael and Israeli businessman Avihai Stolero file $116.6 million offer for drone maker Aeronautics
CTech
: 2018-08-09T18:47:39..
This startup promises to keep pizza fresh for eight weeks. Israel-based startup Timeless Foods makes firm disposable plastic containers for vacuum packaging of delicate foods.
Read more
Rafael and Israeli businessman Avihai Stolero file $116.6 million offer for drone maker Aeronautics. A police investigation launched in Israel in November 2017 has been hampering several of Aeronautics' deals and weakening its stock.
Read more
Read more
Blockchain entrepreneur Moshe Hogeg negotiating to buy Jerusalem football club, Report Says. On Wednesday, it was reported that Hogeg and the current owner of the Beitar Jerusalem Football Club had reached a deal. Later reports said the two side are still disputing sell price.
Read more
Marketing startup Yotpo buys incentive marketing company Swell Rewards. Boston-based incentive marketing company Swell Rewards is Yotpo's first acquisition.
Read more
Jet-Eat wants to 3D print vegan steaks. Tel Aviv-based startup Jet-Eat develops 3D printing technologies for vegan meat substitutes. The printed meat substitute is designed to emulate the appearance, texture, taste, and reaction to heat of beef.
Read more
Nice's quarterly results bolstered by Its growing cloud business. The software company published its second-quarter reports for 2018 on Thursday, reporting a 10% year-over-year increase in revenues.
Read more
News Briefs
Israel's Mizrahi-Tefahot bank rejects $342 million U.S. tax evasion settlement offer.
Read more
Israeli telecom Cellcom to pay $27 million for 70% of floundering optic fiber venture IBC.
Read more