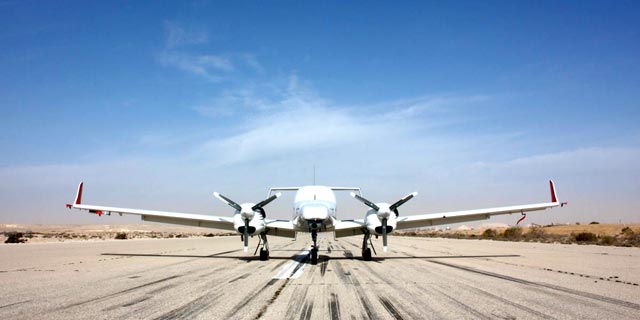 Brief
Rafael Set to Up its Bid for Dronemaker Aeronautics
Last week, the dronemaker rejected a $116.6 million acquisition offer filed by government-owned defense contractor Rafael and Israeli businessman Avihai Stolero
Golan Hazani
: 2018-08-19T14:27:04..
Israeli defense technology contractor Rafael Advanced Defense Systems Ltd. and Israeli businessman Avihai Stolero intend on raising their bid for Israeli dronemaker Aeronautics Ltd. after an initial bid was rejected, a person familiar with the matter told Calcalist on condition of anonymity. Rafael and Stolero intend to offer between $123 million and $137 million for the troubled dronemaker, that person said. On Thursday, Aeronautics rejected a $116.6 million (NIS 430 million) acquisition offer by Rafael and Stolero.
Aeronautics specializes in the development of unmanned aerial vehicles (UAV) for military use and has over 45 customers worldwide. The company is under investigation in Israel since November 2017, regarding a deal Aeronautics signed with an undisclosed, non-Israeli client. Legal challenges have damaged the company's performance on the stock exchange. Aeronautics' stock has lost over 61% of its value since the company listed on Tel Aviv in June 2017.