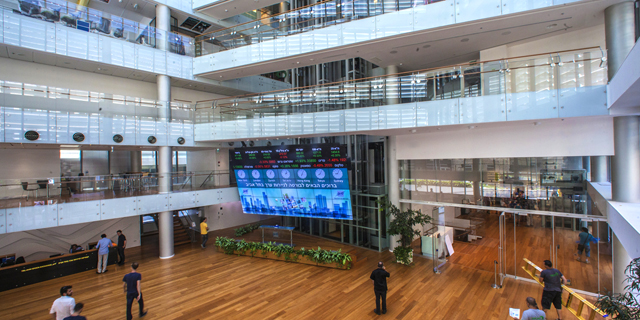 Analysis
The Tel Aviv Stock Exchange the Day After PepsiCo's SodaStream Acquisition
On Monday, soft drink giant PepsiCo announced it is acquiring at-home carbonation products maker company SodaStream for $3.2 billion, meaning that the dually listed company's days on the Tel Aviv Stock Exchange are numbered
Racheli Bindman
|
12:16 21.08.2018
In December 2015, the Tel Aviv Stock Exchange (TASE) was in the clouds when Nasdaq-listed Israeli at-home water carbonation products company SodaStream International Ltd. announced it was listing locally. This move gave the local market hope that similar Israeli companies would do the same.
For daily updates, subscribe to our newsletter by clicking here.
Yet, just a little under three years later, SodaStream will delist once its acquisition by multinational soft drink company PepsiCo Inc., announced Monday, is finalized. This leaves the Tel Aviv Exchange in want of Israeli companies, just days after the regulatory approval of its acquisition by a group of foreign investors led by New York-based hedge fund Manikay Partners LLC.
Since the beginning of 2018, over 15 companies delisted from TASE, a relatively low number, especially compared to 2013-2014 when 124 companies delisted. This number includes Nasdaq-listed chipmaker Mellanox Technologies Ltd., whose CEO Eyal Waldman decided to cancel its dual listing due to disagreements with local institutional investors concerning his role in the company.