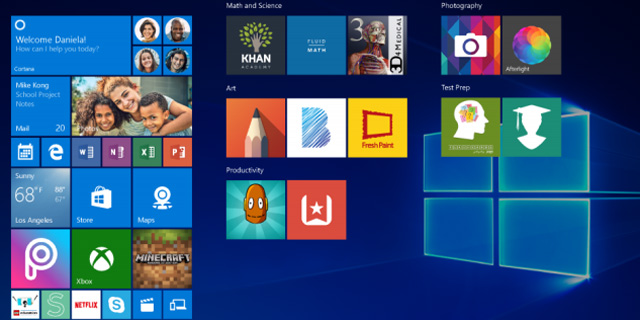 Israeli Government Steps Away from Windows, MS Office Deal Citing Increased Costs
Israel has decided not to renew its licenses for Microsoft products beginning in 2019, Israel's Ministry of Finance announced Tuesday
Omer Kabir
|
13:27 21.08.2018
Israel has decided not to renew its licenses for Microsoft products beginning in 2019, Israel's Ministry of Finance announced Tuesday. As of now, Microsoft is the exclusive provider of operating systems, Office suites and server applications for all government offices, as part of a contract amounting to over NIS 100 million (approximately $27.3 million) a year.
For daily updates, subscribe to our newsletter by clicking here.
Negotiations between the parties recently came to a halt due to changes to Microsoft's licensing model, reflecting several dozen million shekels a year in additional expenses for the state, the finance ministry said in a statement. According to the statement, the ministry is now considering alternatives to Microsoft's products.
Per the existing agreement government offices can still use Microsoft's already installed software for no additional cost, Gal Amir, the head of Israel's Government Procurement Administration, said in a statement. This would give offices a chance to test their technological needs and explore alternatives, he added.
In the long run, as Microsoft phases out security updates and support for older versions of its products, Israel will have to decide whether it is proceeding with Microsoft or going on a different path.
Microsoft has been approached for comment but has yet to respond.