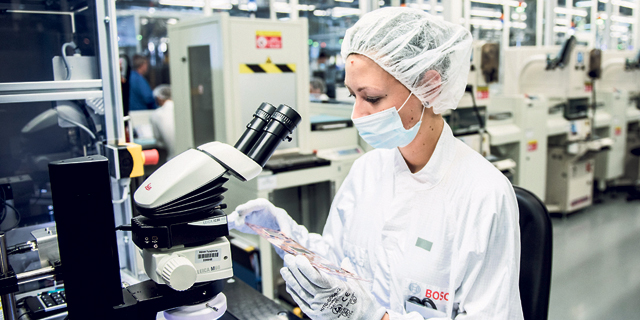 Israelis Registered Fewer Patents, Scientific Discoveries in 2017
According to a new report by Israel's Central Bureau of Statistics, the number of newly registered patents in 2017 was down 5% compared with the year before. Registered scientific discoveries were down 19%
Meir Orbach
|
16:44 27.08.2018
2017 saw fewer registered patents and scientific discoveries than the year before, according to a new survey of knowledge commercialization companies published Monday by Israel's Central Bureau of Statistics.
For the seventh consecutive year, the statistics bureau surveyed knowledge commercialization companies operating alongside Israel's research universities, academic colleges, research institutions, and hospitals, documenting the number of reported scientific discoveries and registered patents. According to the survey, in 2017, Israel's knowledge commercialization companies received 1,070 reports of scientific discoveries, representing a 19% drop compared with 2016. 2017 saw 604 requests for patent registration, a 5% drop since 2016.
In 2017, the surveyed companies were involved in the founding of 39 new startups, compared to 34 startups in 2016.