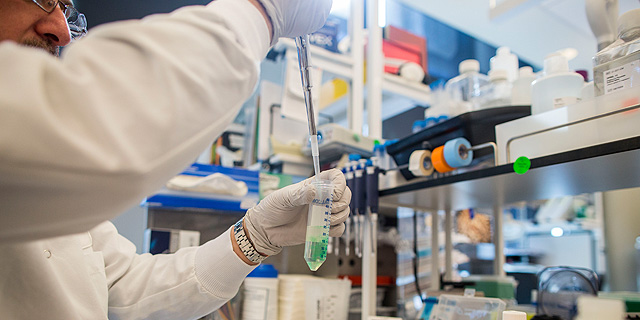 Bundle
Israel Catches the Digital Health Virus
While Israeli pharmaceutical giant Teva continues to stumble, small startups developing new technologies for treating, diagnosing and alleviating medical conditions are steering ahead
Tofi Stoler
|
10:42 31.08.2018
While Israeli pharmaceutical giant Teva Pharmaceutical Industries Ltd. continues to stumble, small startups developing new technologies for treating, diagnosing and alleviating medical conditions—from orthopedic braces and home urine testing to cancer treatment—are steering ahead.
For daily updates, subscribe to our newsletter by clicking here.
A $264 million government initiative approved in June will give Israeli startups access to extensive medical databases held by each of the country's four leading HMOs, with a stated goal of advancing research and giving homegrown companies an edge. Below are some of CTech's most popular recent articles on Israeli medical startups and companies, outlining the latest news, technologies, and developments in this growing sector. Israel's life sciences industry is dominated by small-scale startups. 65% of all Israel-based life sciences companies employ 10 people or less.
Read more
Israel approves $264 million national digital health program. In January, Israeli Prime Minister Benjamin Netanyahu revealed the plan to build a national personalized health system in Israel.
Read more
Mobile phone urine testing kit receives FDA approval. Developed by Tel Aviv-based Healthy.io, the technology uses computer vision algorithms, artificial intelligence, and a smartphone's built-in camera to run lab-standard urine tests. Read more
Pooptech company DayTwo partners with Israeli HMO. Israeli HMO Clalit to offer gut microbiome analysis and nutrition insights based on DayTwo's technology. Read more
Anti-tumor freeze blasting technology to be used in an Israeli hospital. Tel Aviv-listed IceCure Medical develops a medical device that provides a minimally invasive alternative to surgery. Read more
Read more
AI neuro-disorder detection and treatment startup BrainQ Technologies raises $8.8 million. BrainQ develops a detection and non-invasive treatment technology aimed to help patients with paralysis move their limbs. Read more
Johnson & Johnson invests in Israeli startup developing orthopedic brace. The self-adjusting brace is designed to help with bone lengthening, setting complex fractures, and correcting deformities.
Read more
Read more
Orasis raises $13 million to replace reading glasses with eye drops. The Israel-based company develops eye drops intended to alleviate farsightedness caused by aging.
Read more
Merck partners with diabetes monitoring startup GlucoMe for Vietnam pilot. GlucoMe develops and markets a wireless blood glucose and insulin monitor that records blood glucose measurements and insulin intakes automatically and syncs with a mobile app.
Read more
Israeli technologies taking on the challenges of old age. Venture capitalist Eze Vidra highlights 11 Israeli tech companies that will help grandma do more than cross the road.
Read more
Analysis | Teva's American dream boat is sinking. Over the past six quarters, Teva's North American sales have been in free fall. The company's operating profit is in even worse shape. Mylan's decision to slash the price tag on its generic Copaxone offering further threatens Teva's revenues, meaning the company must hurry to provide the three potential trump cards it has up its sleeve.
Read more