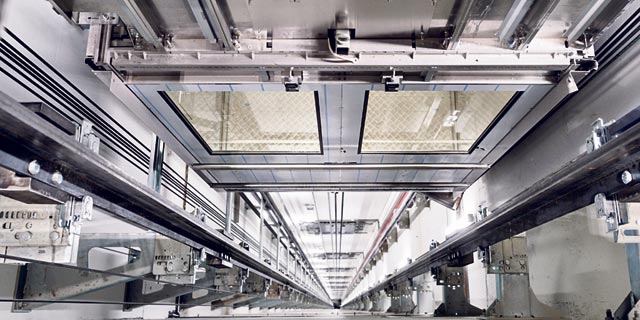 Opinion
Solving the Last 50 Floors Challenge
Venture capitalist Michael Eisenberg has an elevators pitch for you: he thinks elevators are the next frontier of mobility
Michael Eisenberg
|
08:24 09.09.2018
I grew up in Manhattan in a 16 story building where we lived on the second floor. For most of my childhood, I took the "back staircase" up two flights. When I was a teenager the building switched the old elevator with a brass panel and little black buttons to a new one with an aluminum panel and backlit large buttons and that seemingly increased the speed of the elevator 3X. Maybe I became a lazy teenager but I think it was the speed of the elevator that caused me to start taking the new elevator more. Speed matters.
For daily updates, subscribe to our newsletter by clicking here.
Three years ago, I attended Adam Lashinsky's Fortunetech in Aspen Colorado. In a sidebar to one of the meetups there, I spent almost an hour talking to a senior Executive from ThyssenKrup, one of America's largest elevator companies. It was fascinating. We talked about elevator speed, horizontal elevators (yes, I know that is an oxymoron), synchronized elevators and elevators as a piece of a transportation system. Since then, I have had elevators on my brain and I keep researching it and looking for innovation in the space.
I am now taking my obsession public to search for entrepreneurs who want to reinvent in-building mobility. I actually think of it as curb-to-desk or curb-to-bed mobility. Solving the challenge of the last 50 floors (or even 6 floors) There are a number of coinciding trends that are making this more urgent.
Since I invested in WeWork some 6 years ago, I pay a lot more attention to elevator speeds in buildings. Even when you fit out a building with amazing workspace design, incredible execution, beer and community, you still need to move people between floors and it is tough to change elevator infrastructure. Although having beer before you go into the elevator helps with the ride, people complain a lot about slow and cramped elevators.
Moreover, most buildings going up today were planned a decade ago thanks to the slow approval processes in most municipal governments. However, in the last six short years, WeWork has fundamentally changed the number of people that a building houses. Last night, I was talking to my friend and WeWork partner Zohar Levi who was telling me that many of the buildings he sees have elevators planned for X number of people in an entire building or on the high floors and WeWork has 2X the people in there. But it is not only WeWork; while they started the trend of using data to improve space utilization, and make workspace smarter and more effective over time, now everyone is trying to shrink space per worker.
The same thing is going on in housing. Housing is getting denser. It needs to because everyone is moving to cities. So there will be more people in cities, more people in buildings than they were planned for, and taller buildings with a need to move people up and down and maybe sideways. Elevators are actually infrastructure like subways are. Subways are getting crushed from under-investment and population surges. Elevators are too. People do not want to wait 15 minutes for an elevator and most city dwellers do not live or work on the second floor like I did.
There are another three urban trends rapidly gaining steam. The first is individual transport or micro mobility as Horace Dedieu calls it. Bikes, e-bikes, Scooters etc. are becoming more popular. This is changing how people navigate cities and it also has an impact on elevators. People jam their personal transportation devices into elevators, they can arrive in drips rather than the crush of a subway stop, and they don't park in the underground lot. They still take up a lot of elevator space and are cumbersome. The second is on demand delivery from Grubhub to Ubereats, deliveroo and every chain and little store. Home or curbside delivery is growing and will grow a lot more as Amazon ramps up one hour and everyone rushes to compete. The third is an aging population with mobility challenges and different health issues. These three trends will amplify the challenges the current elevator infrastructure. As I said above and the Executive and Thyssenkrup told me, elevators need to be thought of as an integral part of our emerging urban transportation system.
So if you are entrepreneur and have an elevator pitch on elevators, I'd like to hear it.
Michael Eisenberg is a co-founder of Tel Aviv based Aleph Venture Capital. Eisenberg has been working in venture capital for over twenty years. He sits at the boards of auto tech company Nexar Inc. and insurance startup Lemonade Inc.