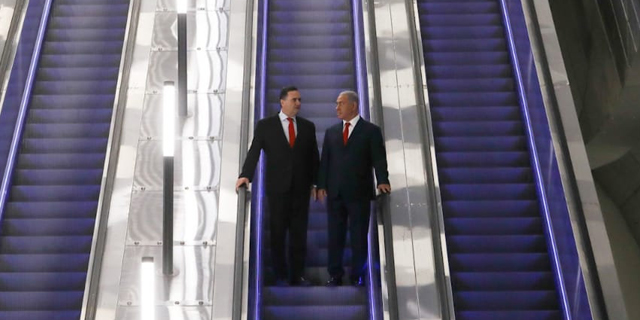 Express Jerusalem-Tel Aviv Train Only Goes Halfway
17 years in the making, the new train route launched Tuesday only gets as far as Ben Gurion International Airport, 19 kilometers southeast of Tel Aviv
Lior Gutman
|
15:25 25.09.2018
Over 17 years in the making, the new express train connecting Jerusalem with Tel Aviv only goes halfway. The route, which began operating in pilot mode Tuesday, currently only gets as far as Israel's Ben Gurion International Airport, 19 kilometers southeast of Tel Aviv. As part of the pilot, the route is operated twice every hour and requires passengers to register up to 48 hours in advance in order to board the train.
For daily updates, subscribe to our newsletter by clicking here.
The complete 57 kilometers-long route, intended to take just 28 minutes, currently has no official launch date.
The Israeli government first approved the plan to build an express train line connecting Tel Aviv and Jerusalem in 2001. Originally due for completion by 2008, the project was estimated to cost NIS 3.2 billion (approximately $900 million), at the time. Current estimates are at NIS 7 billion (over $1.9 billion), according to Israel's national train company Israel Railways Ltd.'s website.