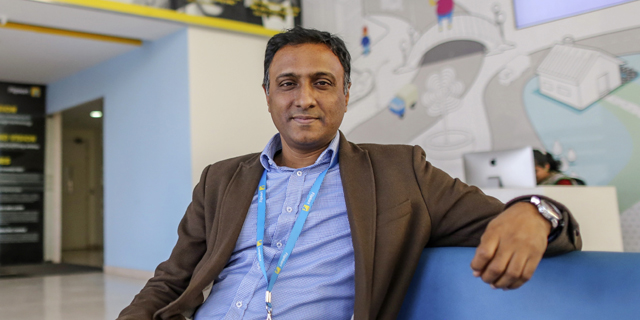 CTech's Tuesday Roundup of Israeli Tech News
India's Flipkart to Acquire Israeli Retail Analytics Startup Upstream Commerce. Former Israeli prime minister Ehud Barak appointed as chairman of cannabis firm
India's Flipkart to Acquire Israeli Retail Analytics Startup Upstream Commerce. Financial terms of the deal were not disclosed, but one person familiar with the matter valued the deal at $40 million to $50 million.
Read more
Former Israeli prime minister Ehud Barak appointed as chairman of cannabis firm. Barak has been active in the Israeli tech scene since his formal retirement of political life in 2012. Read more
Read more
Spacecom terminates SpaceX satellite launch deal. The Israeli satellite operator is set to contract Israeli IAI to build its next satellite.
Read more
Medtech company TransEnterix acquires assets of Israeli MST. The cash and stock deal is worth over $30 million at TransEnterix's current stock price. Read more
Oracle acquires Tel Aviv-based user training startup Iridize. Oracle intends to use Iridize's technology to increase the adoption of its cloud applications. Read more
Blumberg Capital expands its team in Israel. The San-Francisco venture capital firm tapped Israeli investor and two former members of the Israeli Intelligence community to join its Tel Aviv office. Read more
Express Jerusalem-Tel Aviv train only goes halfway. 17 years in the making, the new train route launched Tuesday only gets as far as Ben Gurion International Airport, 19 kilometers southeast of Tel Aviv.
Read more
News Briefs
Business intelligence startup Sisense opens Europe headquarters in London.
Read more
Accel leads $22 million round for open source vulnerabilities hunter Snyk.
Read more