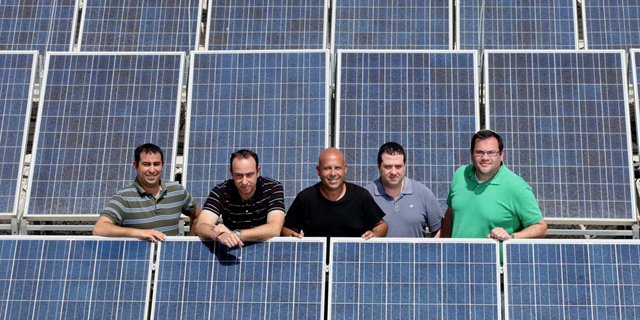 Brief
Nasdaq-Listed SolarEdge to Acquire South Korean Battery Company Kokam
Following the acquisition, SolarEdge will own a stake of approximately 75% in Kokam valued at approximately $88 million
CTech
: 2018-10-14T11:20:37..
Nasdaq-listed smart energy company SolarEdge Technologies Inc. has entered into definitive agreements to acquire a major stake in Suwon-si, South Korea-headquartered battery company Kokam Co. Ltd., SolarEdge announced in a filing with the U.S. Securities and Exchange Commission on Thursday. Following the acquisition, SolarEdge will own a stake of approximately 75% in Kokam, valued at approximately $88 million. Following the announcement, SolarEdge's stock rose by 6.37% by market close Friday, trading at 39.39$ per stock.
Founded in 2006 and headquartered in Herzliya, a town in the Tel Aviv metropolitan area, SolarEdge develops optimization, monitoring and remote-control solutions for solar panels and systems, intended to increase the efficiency of solar energy conversion. SolarEdge raised $126 million in its initial public offering in 2015. The company has reported $607 million in revenues and a GAAP net income of $84.2 million for 2017. SolarEdge employs over 600 people in Israel, North America, Asia, and Europe. Founded in 1989, Kokam manufactures Lithium-ion cell batteries for industries including aerospace, automotive and renewable energy storage.