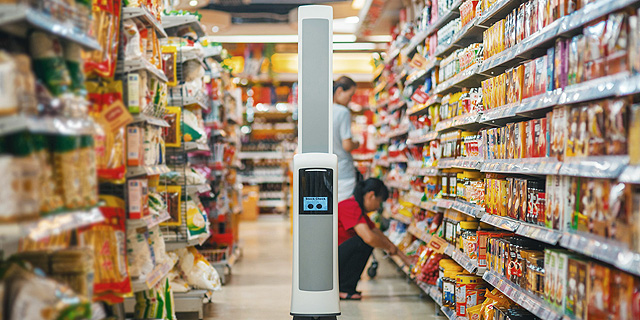 The Biggest Trends Impacting the Retail Industry
From the rise in AI's clout to the growth in Asian markets, these six trends are shaping the retail industry
KPMG, a CTech Partner
|
12:03 18.10.2018
Over the last few years, we have heard about the disruption that is coming to the retail sector. In reality, it is already disrupted. The tools, strategies, and technologies required to be successful in the retail world are available. In this article, we discuss some of the biggest retail trends impacting the industry.
1. Customer experience is more important than ever.
Welcome to the experience economy. Traditionally, the primary measure of retail performance has been sales per square foot. Now, experience per square foot is becoming an equally important metric. Successful retailing in 2018 means digital and physical touchpoints working together seamlessly. Despite the notion of the demise of brick-and-mortar stores, physical retail isn't actually dead, but boring retail is, as
noted by Steve Dennis
on Forbes. Nike's new five-story, 55,000 square foot store in New York City is like LEGOLAND for people who love sports. It features a mini indoor basketball court, a treadmill, a system that simulates runs in different locations, a small soccer enclosure, a shoe bar where shoppers can personalize a pair of Nike Air Force and coaches who put customers through drills to test out different pairs of shoes. It is as much a place to play as it is a place to shop. Nike is demonstrating that it understands how brick-and-mortar retail is changing in the age of e-commerce and also how to create a memorable customer experience.
Store closures in certain countries hit all-time highs in 2017, and we expect to see the same patterns in 2018. Often overlooked is the fact that many stores opened as well. By January 2019, 90% of all retail will still be done in physical stores. Iconic retail brands like Apple, Sephora, and Costco continue to succeed, despite relying mainly on brick-and-mortar stores. As a consequence, new classes of retailers are emerging. There are retailers who started online and are moving to physical brick-and-mortar and others are merging bricks and clicks.
It is projected that by 2030, the Chinese middle class will add 800 million to 1 billion new consumers and over 200 cities will have populations over 1 million. To put this into context, the OECD has projected that Europe would add 16 million consumers by 2030 and has only 35 cities with populations over a million today. By 2030, consumption in China is projected to be 2.5 times that of the U.S. Already today, more Chinese consumers use mobile phones to access the internet than in America, Brazil, and Indonesia combined. About half of China's online sales take place via mobile, compared to barely a third in the U.S.