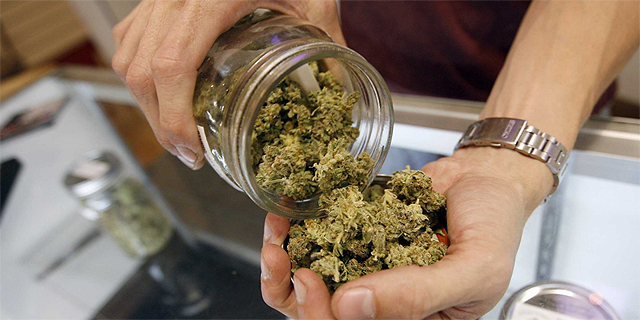 Israeli Medical Cannabis Export Reform May Be Back On. Or Not
Israel's anticipated medical cannabis export reform may be finally moving forward after a six-month deadlock caused by intra-ministerial squabbling
Adrian Filut
|
12:46 05.11.2018
Israel's anticipated medical cannabis export reform, in the works since 2016, may be finally moving forward after a six-month deadlock caused by intra-ministerial squabbling. At the heart of the disagreement: a demand made by Israeli Public Security Minister Gilad Erdan for increased supervisory authority on farming operations and a larger enforcement budget, a condition that the Ministry of Economy, which champions the reform, has refused to agree to in the past.
For daily updates, subscribe to our newsletter by clicking here.
In a letter sent Sunday by Finance Minister Moshe Kahlon to Israeli Cabinet Secretary Tzachi Braverman and obtained by Calcalist, Kahlon proposes a compromise: the Israeli Ministry of Finance will support a giving the Ministry of Public Security the demanded supervisory power—once the reform goes through.
Many Israeli farmers applied for medical cannabis farming and marketing licenses, expecting the reform to go through, and some have taken steps to set up local operations. The bureaucratic gridlock left both farmers and entrepreneurs floundering in uncertainty and led some Israeli companies to set up farms outside of Israel. In the meanwhile, countries such as Canada are moving ahead with cannabis-related legalization.
In the letter, Kahlon accuses the Israeli Minister of Public Security Erdan of preventing the government from debating the reform for the past six months, stating he has been holding "the economy, the farmers, and the entrepreneurs hostage." His demand to receive additional authority prior to the start of the export is intended to "block the process for an indefinite duration," Kahlon wrote.
A spokesperson for the Israeli public security ministry said the ministry supports the export reform, as long as it has adequate supervisory power, calling the rebuke by the Ministry of Finance "useless accusations."