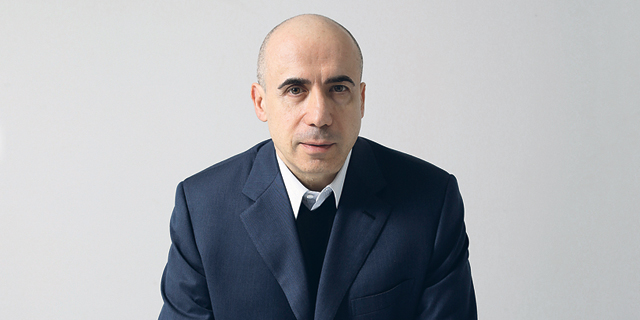 Interview
Yuri Milner Sets His Sights (Much) Higher
Since 2015, venture capitalist Yuri Milner has invested $200 million in space-related projects. He traces the new found passion to his childhood
Uri Pasovsky
: 2018-11-09T13:19:09..
In 1961, Soviet cosmonaut Yuri Gagarin became the first human to journey to space. Russian-Israeli billionaire Yuri Milner, born the same year in Moscow to a doctor and a university professor, was named after the first man to orbit Earth. His given name has a lot to do with his latest obsession with space exploration, according to the venture capitalist. "From a very early age, I have been interested in science and space," Milner said in an interview with Calcalist in late October, held as he was visiting Israel to attend an Israeli Innovation Summit.
For daily updates, subscribe to our newsletter by clicking here.
When together with his wife he ventured into philanthropy, it was a natural step to pursue this early passion, he said.
Commenting on the firm's operations, Milner described how the appearance of Vision Fund style mega funds and a flood of available capital push venture outfits to evolve. Investors, according to Milner, now need to focus on creating differentiation.
"10 years ago we spent most of our time finding new opportunities. In the past few years, we have spent a very significant amount of time and effort helping our existing portfolio companies grow," he said.