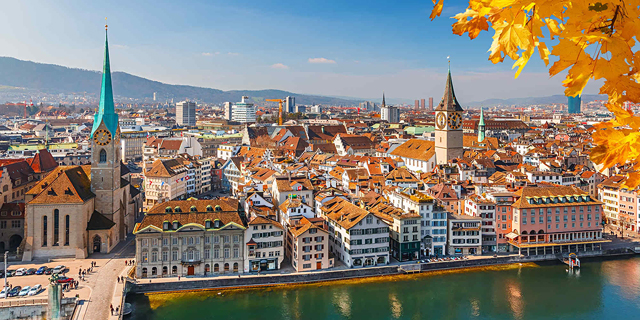 RUAG and Elbit Systems Forming Swiss Joint Venture
The two companies have signed a memorandum of understanding and will cater to the needs and requirements of the Swiss Federal Department of Defence, and the Swiss Armed Forces
Adi Pick
: 2018-11-15T12:48:28..
Swiss company RUAG Holding AG and Israeli defense contractor Elbit Systems Ltd. announced today that they have signed a Memorandum of Understanding (MOU) to form a joint venture company in Switzerland. The company will cater to the needs and requirements of the Swiss Federal Department of Defence, and the Swiss Armed Forces.
Established in 1966 and headquartered in the northern Israeli city Haifa, Nasdaq-listed Elbit and its subsidiaries operate in a variety of defense and technological domains, including aerospace, land and naval systems, intelligence surveillance and unmanned aircraft systems. Elbit employs around 10,000 people based in Israel and 12,500 people globally.