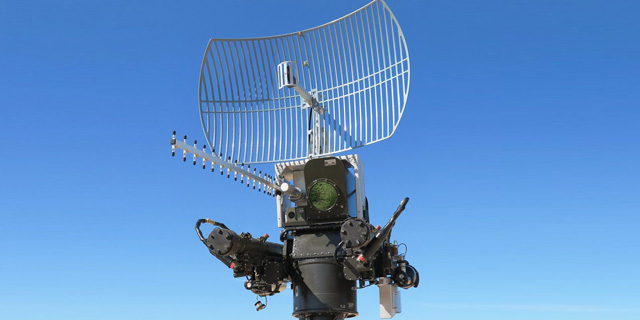 With New Acquisition, Elbit Aims to Take IMI's Arms to International Markets
Israel's new interim defense minister, Benjamin Netanyahu, signed the documents that give Elbit control of IMI on Monday
Amitai Gazit and Adi Pick
|
12:57 21.11.2018
In an all Israeli deal, defense contractor Elbit Systems Ltd. acquired state-owned arms manufacturer Israeli Military Industries (IMI) Systems Ltd. for NIS 1.8 billion ($484 million) earlier this week. The deal came into effect after Israeli Prime Minister and interim Defense Minister Benjamin Netanyahu signed the documents that gave Elbit control of the company on Monday.
For daily updates, subscribe to our newsletter by clicking here.
Elbit will receive NIS 1.5 billion ($403 million) after the evacuation of IMI's plant in the Israeli central town of Ramat Hasharon and an additional NIS 200 million ($53 million) after it vacates IMI's plant in Northern Israel. Around 34,000 housing units are planned for the vacated area in IMI's Ramat Hasharon facilities. The Israel Land Authority noted that the first stage is expected to begin in 2019, with the development of about 10,000 housing units.
Elbit specializes in a variety of electro-optical systems, command and control systems, and unmanned aerial vehicles. It will enrich its product portfolio with IMI's rockets and rocket launchers, such as low-speed cruise missiles, missile-carrying aircraft, naval missiles, and precision artillery munitions.
IMI develops and manufactures weapon systems including guided missiles, tanks, and armored vehicles. Among IMI's most successful developments is the Uzi submachine gun, first launched in 1950. The IMI subdivision responsible for the production of the Uzi was privatized in 2005. The Israeli government first moved to privatize IMI in 2005, but the motion did not gain approved until 2013. Unlike Elbit, the vast majority of IMI's revenue comes from the local market. In contrast, 80% of Elbit's technologies are exported and only 20% of Elbit's productions remain in Israel, said Elbit's CEO Bezhalel Machlis. Elbit hopes to bring IMI's technologies to the international arena, said Machlis. Some of Elbit's recent international sales include a $167 aerial defense deal with an unnamed Asian country just last week, supplying advanced cockpit avionics capabilities for the Boeing F/A-18 Super Hornet fleet operated by the U.S. Navy announced in March, and a $150 million contract with the Australian Department of Defence signed in January. Elbit's revenues for the third quarter totaled $900 million according to the company's filing, a 12% year-over-year increase. The company's order backlog rose to $8.1 billion at the end of September from $7.6 billion in September of 2017.