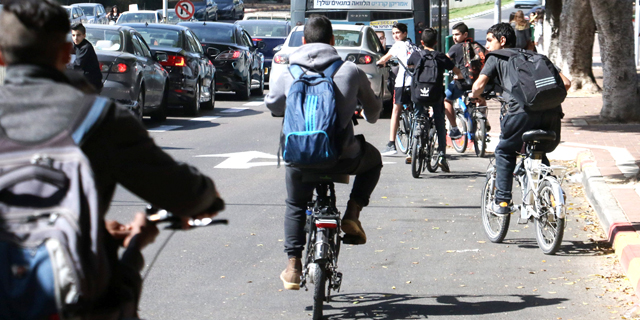 Brief
Israel Begins Issuing Permits in Electric Bike Crackdown
Starting January 1, people who do not have a driving license will be required to either pass the mandatory written driving test or have a rider's permit in order to use electric bicycles
Tofi Stoler
: 2018-12-03T11:50:46..
Electric bicycle users in Israel are now able to take a written test to qualify for a rider's permit, Israel's Ministry of Transport announced Sunday. Starting January 1, 2019, people who do not have a driving license will be required to either pass the mandatory written driving test or have a rider's permit in order to use electric bicycles. While only people over 16 are allowed to use electric bikes according to Israeli law, anyone over 15.5 years of age is eligible to take the test, composed of 30 questions regarding traffic laws and the operation of electric bikes. Israeli law does not differentiate between electric bicycles and e-scooters, which it considers a type of bike, making them subject to all regulations and policies concerning bikes and electric bikes.
The test is part of a series of new regulations announced in October, following a strain of fatal accidents involving electric bicycles, resulting in 16 deaths since the beginning of 2018.