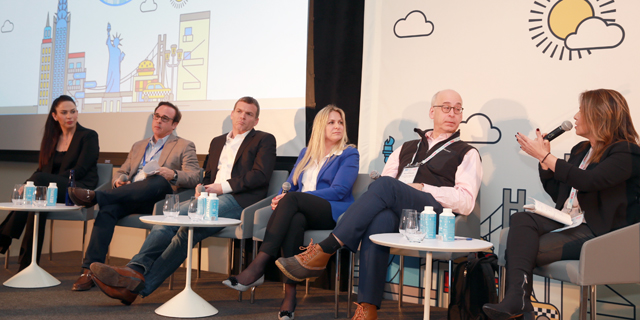 CTech's Thursday Roundup of Israeli Tech News
Calcalist to host Tel Aviv big data conference; Škoda to unveil its newest car in Israel
CTech
: 2018-12-06T17:13:58..
Mind the Data | Calcalist to host Tel Aviv big data conference. Featured on stage at the annual "Mind the Data" conference will be executives from leading Israeli and international companies, discussing how big data and artificial intelligence can be used to tackle the challenges faced by industry and society.
Read more
Škoda to unveil its newest car in Israel. Earlier this week, the Czech automaker announced it is expanding its footprint in Israel through collaborations with three Israel-based auto tech startups.
Read more
UNIFIL peacekeepers increase patrols along Israel-Lebanon border. On Tuesday, Israeli forces launched a military operation to expose and destroy tunnels dug by Hezbollah from southern Lebanon into Israeli territory. Read more
Jerusalem is having a tourism moment, report shows. A report on world tourism trends by Euromonitor International shows that the Israeli capital saw a 38% rise in the number of visitors, the highest growth for a tourist destination this year. Read more
Opinion | Astronauts may not be the only thing lost in private space. Astronauts have been absent from space exploration for some time. To wit: Mars is the only planet in our solar system that is known to be solely inhabited by robots. Read more
Matomy, bondholders butt heads over bond indenture terms. Some bondholders are pushing for an event of default and immediate repayment, while Matomy asserts its actions and financial situation do not meet the terms.
Read more
Four Israeli startups in finals of World Tourism Organization competition. Almost 3,000 startups applied for the competition announced last June. The 10 finalists will pitch their technology in Madrid in January 2019.
Read more
Time Magazine partners with content creation startup Apester to conduct "person of the year" survey. For this year's survey, Time readers choose from a list of 55 influencers who dominated the news landscape in 2018, including Michelle Obama, Christine Blasey Ford, Saudi ruler Muhammad bin Salman, and the Korean pop group BTS.
Read more
Multinational auto company Ficosa to integrate cyber technology by Karamba Security. Israel-based Karamba develops software that integrates with a smart vehicle's engine control unit and automatically blocks unauthorized commands.
Read more
Korean wave takes over Israeli Twittersphere. The Twitter account of K-Pop group BTS topped the charts when it comes to new Israeli followers in 2018.
Read more