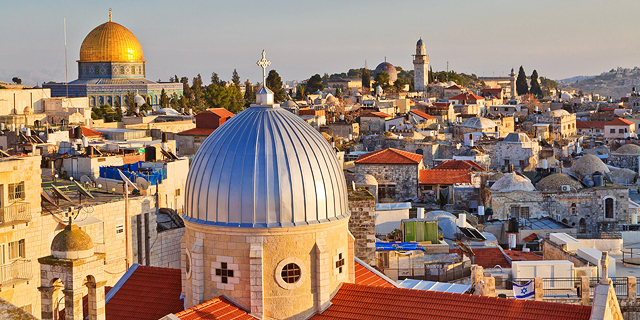 WeWork Strikes Delicate Religious Balance With Jerusalem Site
Shared real estate company WeWork launched its first Jerusalem location just two weeks ago and had already managed to dodge a bullet in the form of wide-ranging protests from the city's large community of ultra-Orthodox Jews
Tofi Stoler and Orr Hirschauge
|
16:40 19.12.2018
Shared real estate company WeWork launched its first Jerusalem location just two weeks ago and had already managed, at least temporarily, to dodge a bullet in the form of wide ranging protests from the city's large community of ultra-Orthodox (Haredi) Jews. Now appeased, prominent members of the community fumed over the fact that, while officially closed on Shabbat, WeWork members can work at the facility during the Jewish holy day.
For daily updates, subscribe to our newsletter by clicking here.
Public outcry concerning WeWork's operation in the city broke out just days after the complex's inauguration ceremony. Two weeks ago, city councilman Yochanan Weizman, of Haredi party Agudat Yisrael, sent a letter to other ultra-Orthodox city council members, urging them to protest against what he called "mass Shabbat desecration" at WeWork's facility.
Last week, newly elected Jerusalem Mayor Moshe Lion said he has no problem with the way WeWork operates on Shabbat. "As far as I am concerned, the whole city can be filled with WeWork complexes," he said, adding that WeWork is essential for the city's growth plan and its tech industry.