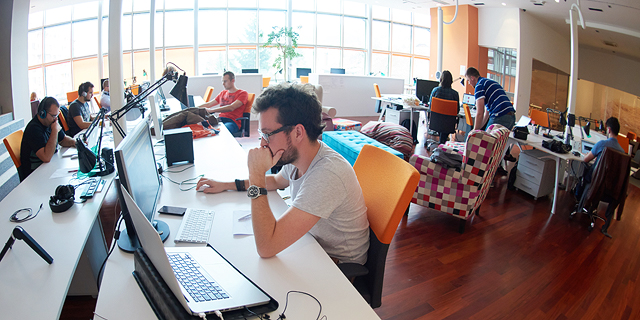 Highly Competitive Cybersecurity Industry Lands Israeli Employees With Most Stock Options
Israeli cybersecurity companies allocate between 10% and 15% of their stock to employees, while telecommunications will allocate around 8% to employees
Meir Orbach
|
12:07 24.12.2018
Cybersecurity companies in Israel allocate 10%-15% of their shares to employees, according to a report released Monday by Israel-based human resource management firm Ethosia-Human Resources. Ethosia surveyed 80 Israeli tech companies to examine which companies offer employees the best compensation when it comes to stock options, according to industry, company age, and employee position.
For daily updates, subscribe to our newsletter by clicking here.
Startups in the fields of foodtech, medical devices, fintech, semiconductors, e-commerce, and big data, tend to allocate around 10% of their stocks to employees. Telecommunication companies only allocate about 8% of their stock to employees.
A non-founding CEO will get options for 3%-4% of the company's stock options, while a senior management executive will get 1%-2%. Mid-level management will get options for 0.1%-0.3% of the company's stock, while a junior employee gets 0.05%.