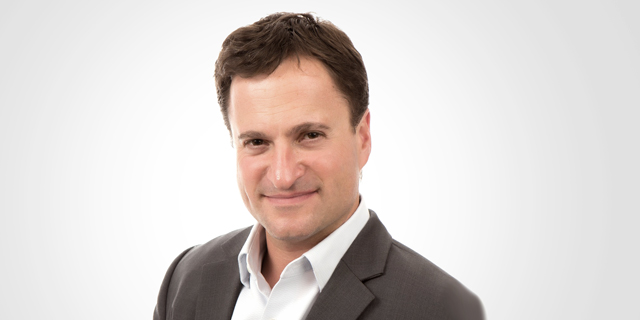 Cisco Predicts More IP Traffic in the Next Five Years Than in the Entire History of the Internet
By 2022, 60% of the global population will be internet users. More than 28 billion devices and connections will be online. And video will make up 82% of all IP traffic
Cisco, a CTech Partner
|
12:12 24.12.2018
The internet is made up of thousands of public and private networks around the world. And since it came to life in 1984, more than 4.7 zettabytes of IP traffic have flowed across it. That's equivilant to all the movies ever made crossing global IP networks in less than a minute.
The new Visual Networking Index (VNI) by Cisco predicts that this is just the beginning. By 2022, more IP traffic will cross global networks than in all prior 'internet years' combined up to the end of 2016. In other words, more traffic will be created in 2022 than in the 32 years before it. Where will that traffic come from? From all of us, our machines and the way we use the internet. By 2022, 60% of the global population will be internet users. More than 28 billion devices and connections will be online. And video will make up 82% of all IP traffic.
"The size and complexity of the internet continues to grow in ways that many could not have imagined. Since we first started the VNI Forecast in 2005, traffic has increased 56-fold, amassing a 36% CAGR with more people, devices and applications accessing IP networks," said Jonathan Davidson, senior vice president and general manager of Cisco's service provider business. "Global service providers are focused on transforming their networks to better manage and route traffic, while delivering premium experiences. Our ongoing research helps us gain and share valuable insights into the technology and architectural transitions our customers must make to succeed."
Key predictions for 2022
Cisco's VNI looks at the impact that users, devices, and other trends will have on global IP networks over a five-year period. From 2017 to 2022, Cisco predicts:
Global IP traffic will more than triple
Global IP traffic is expected to reach 396 exabytes per month by 2022, up from 122 exabytes per month in 2017. That's 4.8 zettabytes of traffic per year by 2022.
By 2022, the busiest hour of internet traffic will be six times more active than the average. Busy hour internet traffic will grow by nearly five times (37% CAGR) between 2017 and 2022, reaching 7.2 petabytes per second by 2022. In comparison, average internet traffic will grow by nearly four times (30% CAGR) over the same period, to reach 1 petabyte by 2022.
1. Global internet users will make up 60% of the world's population
There will be 4.8 billion internet users by 2022. That's up from 3.4 billion, 45% of the world's population, in 2017.
2. Global networked devices and connections will reach 28.5 billion
By 2022, there will be 28.5 billion fixed and mobile personal devices and connections, up from 18 billion in 2017—or 3.6 networked devices/connections per person, up from 2.4 per person.
More than half of all devices and connections will be machine-to-machine by 2022, up from 34% in 2017. That's 14.6 billion connections from smart speakers, fixtures, devices, and everything else, up from 6.1 billion.
3. Global broadband, Wi-Fi and mobile speeds will double or more
Average global fixed broadband speeds will nearly double, from 39.0 Mbps to 75.4 Mbps.
Average global Wi-Fi connection speeds will more than double, from 24.4 Mbps to 54.0 Mbps.
Average global mobile connection speeds will more than triple, from 8.7 Mbps to 28.5 Mbps.
4. Video, gaming, and multimedia will make up more than 85% of all traffic
IP video traffic will quadruple by 2022. As a result, it will make up an even larger percentage of total IP traffic than before—up to 82%, from 75%.
Gaming traffic is expected to grow nine-fold, from 2017 to 2022. It will represent 4% of overall IP traffic in 2022.
Virtual and augmented reality traffic will skyrocket as more consumers and businesses use these technologies. By 2022, virtual and augmented reality traffic will reach 4.02 exabytes/month, up from 0.33 exabytes/month in 2017.
Regional IP traffic growth details (2017 – 2022)
• APAC: 173 exabytes/month by 2022, 32% CAGR, four-times growth
• North America: 108 exabytes/month by 2022, 21% CAGR, three-times growth
• Western Europe: 50 exabytes/month 2022, 22% CAGR, three-times growth
• Central and Eastern Europe: 25 exabytes/month by 2022, 26% CAGR, three-times growth
• Middle East and Africa: 21 exabytes/month by 2022, 41% CAGR, six-times growth
• Latin America: 19 exabytes/month by 2022, 21% CAGR, three-times growth
Cisco Complete VNI Forecast
The Cisco Complete VNI Forecast includes global, regional, and country-level projections and trends associated with fixed and mobile networks. The full report includes additional information and analysis on IoT by industry vertical, IPv6 adoption, traffic growth by application, traffic patterns, cord cutting implications, Wi-Fi hotspots, broadband network performance, and network security issues.
Cisco VNI Methodology
The Cisco VNI Complete Forecast for 2017 to 2022 relies on independent analyst forecasts and real-world network usage data. Upon this foundation are layered Cisco's own estimates for global IP traffic and service adoption. A detailed methodology description is included in the complete report. Over its 13-year history, Cisco's VNI research has become a highly regarded measure of the internet's growth. National governments, network regulators, academic researchers, telecommunications companies, technology experts and industry/business press and analysts rely on the annual study to help plan for the digital future.
Supporting Resources
• Read the Cisco Complete VNI IP Traffic Forecast Update, 2017–2022 white paper
• VNI FAQs
• Cisco VNI Complete Forecast Highlights Tool with regional breakout data