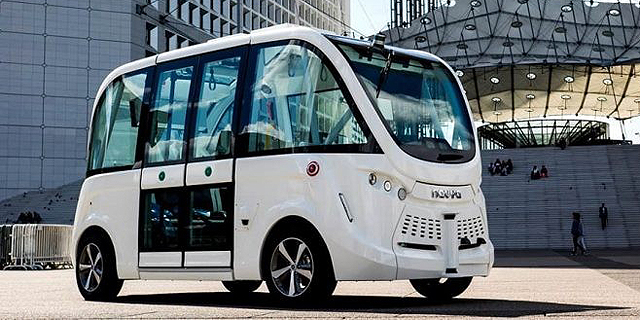 Israeli University to Deploy Driverless Shuttles on Campus
Bar-Ilan University will run a nightly pilot of the service as of February
Udi Etsion
|
15:19 26.12.2018
Israeli Bar Ilan University is launching an autonomous shuttle service on campus. The vehicles will be provided by French company Navya SA, a designer and manufacturer of autonomous and electric vehicles that already offers its shuttles in 15 global locations. A third party contractor of the university signed a contract with the French manufacturer last week. A pilot for the service will operate on nights in February and March. The service will be offered to students as of April.
While Navya shuttles are capable of transporting 11 sitting passengers plus five standing at a speed of up to 45 km/h, they will be limited to sitting passengers and 25 km/h only.
Bar Ilan, located in the greater Tel Aviv metropolitan area, currently offers five regular shuttles for student use.