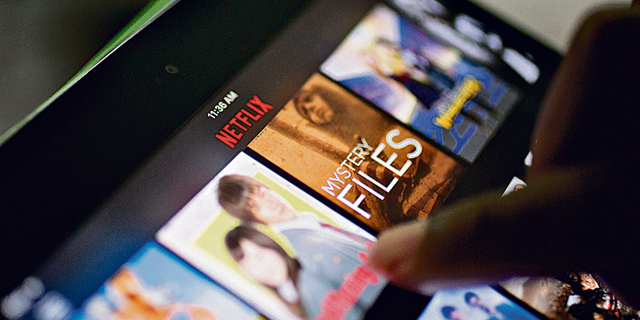 Brief
Netflix Gains Popularity in Israel
18% of Israelis used the video streaming service in 2018, up from 7% in 2017, according to a new report by Israel's telecommunication company Bezeq
Omer Kabir
: 2018-12-26T18:06:31..
Netflix is gaining popularity in Israel. 18% of Israelis used the video streaming service in 2018, up from 7% in 2017, according to an annual report by Bezeq. Israel's largest telecommunication company. The report was unveiled Wednesday at Calcalist's Telecommunication 2030 conference in Tel Aviv. With a population of nearly 9 million, 6.6 million were active web users in 2018, according to the report.
Israelis pay more for a Netflix subscription than users in Canada, U.S., and the U.K., and are offered fewer titles, according to a November report by British price comparison company Comparitech Ltd. Israel ranked 13th with a monthly price of $8.1 (NIS 29.90) and 4,951 titles on offer, which translate into an average price of $0.00164 per title. The price per title in the U.S., which is ranked seventh, is $0.00137.