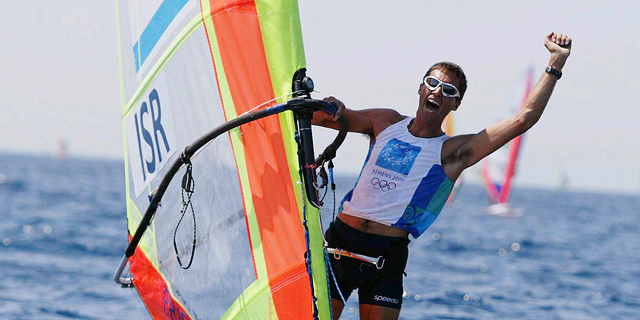 Israel's Olympic Committee, Technion Open Joint Research Center
The center's first project will research windsurfing, a sport in which Israeli athletes regularly bring home international medals
Lilach Baumer
|
17:28 30.12.2018
The Olympic Committee of Israel, an umbrella organization for Israeli sports that represents Israel internationally, has announced Sunday the establishment of a joint research center with Israeli research university Technion Israel Institute of Technology. The center, which will be headed by Alon Wolf of the Technion's mechanical engineering faculty, will aim to improve Olympic sports in Israel in line with American and European models.
For daily updates, subscribe to our newsletter by clicking here.
"Very often we see that a fraction of a second or a few centimeters determine whether a competitor will win a gold medal. This kind of advantage is the result of scientific understanding and its implementation in training and equipment," Wolf said in a statement.