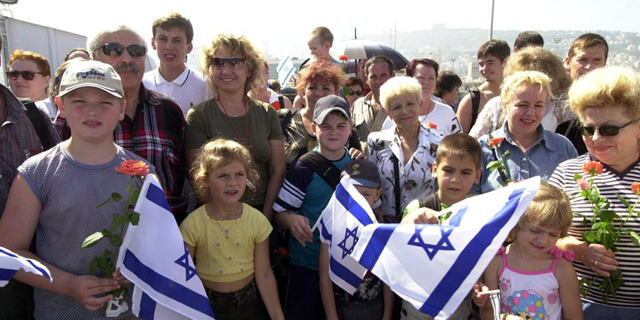 Brief
Israel Sees 5% spike in Jewish Immigration in 2018, Report Says
Most Jewish immigrants to Israel in 2018 came from Russia and Ukraine
Israel saw a 5% spike in Jewish immigration in 2018, according to data published last week by the Jewish Agency for Israel. According to the report, more than 29,600 Jewish people immigrated to Israel this year, compared with 28,220 in 2017. 45% of this year's immigrants, some 10,500 people, came from Russia, and more than 6,500 people came from Ukraine. 3,550 people came from the U.S. and Canada, and some 2,660 people moved to Israel from France, representing a 25% drop compared with 2017.
Jewish people across the world are entitled to Israeli citizenship through Israel's Law of Return, granting citizenship to all people of Jewish lineage.
The Jewish Agency for Israel is a global Jewish nonprofit organization and the primary organization championing Jewish immigration to Israel.