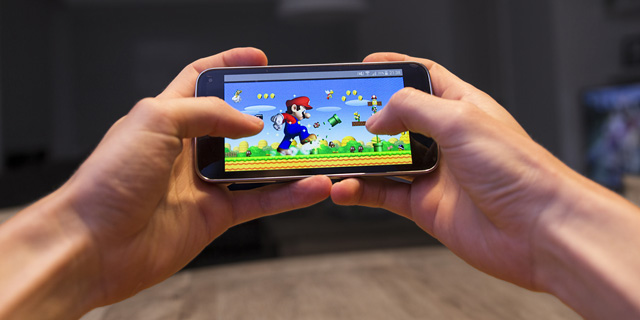 List
Eight Old School Video Games You Can Play on Your Phone
Mobile devices are often seen as an office away from the office, but distraction is just a click away
Raphael Kahan
|
10:21 04.01.2019
Mobile devices can definitely make us more productive. With constant connectivity and numerous utility apps, the mobile phone is an office away from the office. It is also a personal, portable game console, which is always ready to go. Whether you are on a long flight on your way to a business trip or just in dire need of a distraction from tedious chores, here are eight games available for iOS and Android that will send you back in time, to when homework was your greatest concern.
For daily updates, subscribe to our newsletter by clicking here.
Solitaire. This classic single-player card game became a favorite of office workers and PC users when Microsoft integrated it into its operating system in 1990. The mobile version has been around for several years, offering five different versions of Solitaire as well as new features including social media connectivity.
Tetris. The first game developed in the Soviet Union to ever be exported to the U.S. was released in 1984. The tile matching puzzle game became a standard in almost every game console and PC in the three decades past.
Brick Buster Games. From Atari's Breakout, built by Apple founders Steve Wozniak and Steve Jobs, to Taito's Arkanoid, brick-busting games were among the most popular and addictive arcade games since the 1970s, with numerous versions by other companies released over the decades past.
Pac-Man. Chased by ghosts Inky, Blinky, Pinky, and Clyde, Pac-Man is still running around. This version maintains the 8-bit vibe of the original arcade game released in 1980.
Space Invaders. Another classic arcade game from Japanese game company Taito, Space Invaders gave birth to a whole genre of alien blasting games.
Super Mario. The world's most famous plumber recently got a makeover to fit the mobile age. The first game in the series, Super Mario Bros, was released by Nintendo in 1985 and has since spiraled into dozens of sequels and versions for almost every platform.