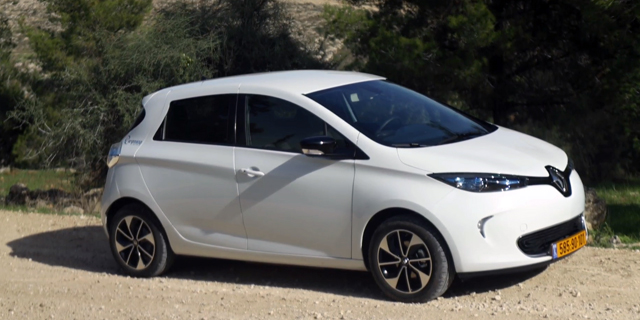 Charge While You Drive Startup ElectReon Announces Successful Trial
The Israel-based company announced on Thursday it has managed to power an electric car by driving over 25 meters of a specially designed road
Tomer Hadar
|
10:08 06.01.2019
Tel Aviv-listed wireless charging company ElectReon Wireless Ltd. has announced on Thursday a successful trial for wirelessly powering an electric car mid-drive using its electric road infrastructure. The company stated it has managed to power a Renault Zoe over 25 meters of test road.
For daily updates, subscribe to our newsletter by clicking here.
Founded in 2013 and based in central Israel, ElectReon develops a real-time wireless electrification system for electric transportation, with the aim of reducing dependence on fuel, charging stations, and the need for large car batteries. The system uses ElectReon-developed copper coils placed under the middle lane of the road, which are then covered in asphalt, and powered by an underground system. Charging is performed via a receiver, or multiple receivers depending on the size of the vehicle, which are installed under the car.