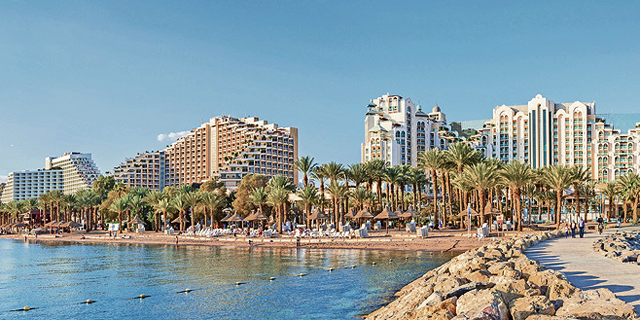 Brief
Warning Strike at Ben Gurion International Airport Grounds Tel Aviv-Eilat Flight
The strike is only expected to affect one flight, scheduled for Monday afternoon. An earlier flight to Eilat departed at 9 a.m., an hour before the strike began
Tomer Hadar
: 2019-01-14T12:51:43..
Workers of the Israel Airport Authority went on a warning strike Monday, grounding flights from Tel Aviv's Ben Gurion International Airport to the southern Israeli resort town of Eilat, the authority announced Monday. The strike is only expected to affect one flight scheduled for Monday afternoon. An earlier flight to Eilat departed at 9 a.m., an hour before the strike began.
The authority urged passengers to contact Israir Airlines Ltd. and Arkia Israeli Airlines Ltd., the two companies operating flights from Tel Aviv to Eilat. In a statement, Israir said the company's flights depart from Sde Dov airport, a domestic airport in northern Tel Aviv, and so would not be affected. Arkia said in a statement it will keep its passengers posted concerning the flight scheduled for later in the day.