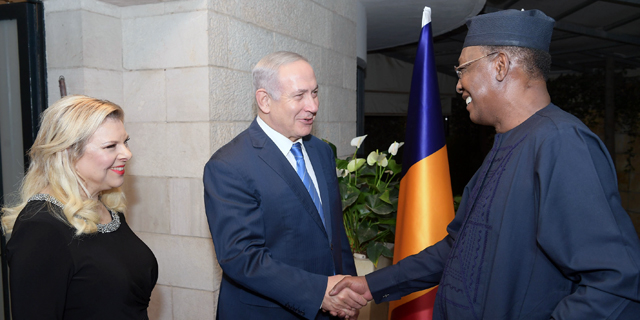 Netanyahu to Become First Israeli Prime Minister to Set Foot in Chad Since Golda Meir
Netanyahu will fly to N'Djamena, the capital of Chad on Saturday to announce the recommencement of diplomatic relations between Israel and the African Republic
Adi Pick
|
17:17 17.01.2019
Israeli Prime Minister Benjamin Netanyahu is scheduled to fly to the African republic of Chad on Saturday, marking the first visit by an Israeli prime minister to the Muslim-majority country since Golda Meir's visit in 1969.
For daily updates, subscribe to our newsletter by clicking here.
Back in November, the prime minister's office announced that Netanyahu will fly to N'Djamena, the capital of Chad, to announce the recommencement of diplomatic relations, 47 years after Chad severed its ties with Israel. In December, Netanyahu announced that Chad was allowing Israel's national airline El Al to fly over its airspace.
Correction: A previous version of this article stated Netanyahu was the first sitting Israeli Prime Minister to visit Chad