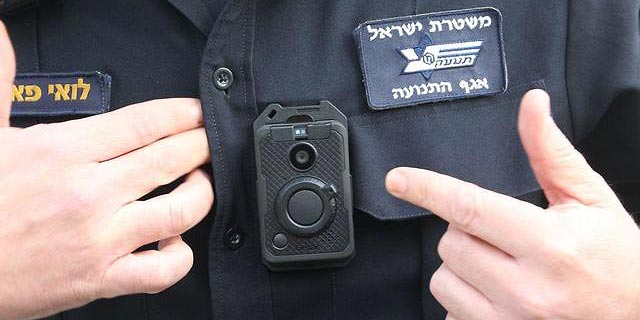 12,000 Israeli Police Officers to be Outfitted With Body Cameras
Israeli Public Security Minister Gilad Erdan said the cameras will supply the country's police with the "ultimate evidence"
Lilach Baumer
|
10:25 21.01.2019
Israel's policemen will soon be walking around with body-worn video cameras. On Sunday, Israeli Public Security Minister Gilad Erdan publicly launched a new project outfitting Israeli police with body cameras. Initially, 6,000 patrol and traffic police officers in the greater Tel Aviv area will be outfitted with the cameras. Within a year, 12,000 officers will be equipped with cameras, Erdan said.
For daily updates, subscribe to our newsletter by clicking here.
Body cameras are gaining traction in police forces in the U.S., Australia, China, and other countries. While some studies show their use brings down the number of complaints filed concerning police violence and misconduct, others conclude no clear correlation can be found. Critics claim body cams carried by police infringe on privacy rights and seizure laws.