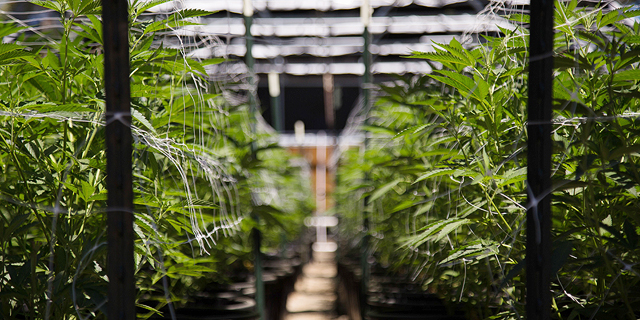 CTech's Sunday Roundup of Israeli Tech News
Ehud Barak has high ambitions for the cannabis market; Conversation analytics startup Gong.io raises $40 million
CTech
: 2019-02-10T14:00:31..
Interview | Ehud Barak has high ambitions for the cannabis market. "I have never inhaled, never exhaled, never tasted, and never smelled cannabis," says the current chairman of a high-flying Israeli cannabis company and former Israeli prime minister. Read more
Read more
What Dan Ariely had to say to the Israeli government about carpooling. A year and a half ago, Israel hired behavioral economist Dan Ariely to look into ways to reduce traffic congestion in the country. His (non-final) conclusions: Israeli drivers are predictably irrational.
Read more
Wireless heart pump technology implanted in a patient for the first time. The technology, patented by Israel-based Leviticus Cardio, uses an external electromagnetic transmitter to charge an implanted battery, negating the need for a permanent and infection-prone exit wound.
Read more
Flex and fuel cell startup GenCell partner on joint manufacture line in Israel. Israel-based GenCell develops fuel cells capable of converting hydrogen and ammonia into hydrogen fuel.
Read more
NYSE-listed New Relic acquires machine learning startup SignifAI. SignifAI develops machine learning applications for troubleshooting and predicting issues in DevOps and cloud-based software.
Read more
DiscoverOrg acquires enterprise marketing company ZoomInfo. Co-founded in 2000 by Israel-born Yonatan Stern, ZoomInfo has a research and development center in Israel. Read more
IAI backs off bid for Israeli dronemaker. Aeronautics develops military drones and has more than 45 defense, military, and homeland security customers worldwide. Read more
Tel Aviv uses underwater concrete structures to increase marine biodiversity. The structures, developed by ECOncrete, are designed to accelerate the growth of marine plants and animals, including fish, coral reefs, seaweed, and sea anemone. Read more
Opinion | When your valuation is too high for your own good. Closed your seed round at an incredibly high valuation? Well done and good luck! And here's hoping it does not become a double-edged sword. Read more
LeasePilot establishes a research and development outfit in Tel Aviv. The Boston-based commercial real estate leasing startup set up shop at one of the city's WeWork coworking spaces. Read more
Tel Aviv-listed Tefen to start Marketing medical Cannabis in Thailand. The Israeli government approved a long-awaited reform to allow the export of medical cannabis and its products in late January. Read more
Netanyahu postponing India trip, report says. On Tuesday, Israeli news outlet Ynet reported that Netanyahu canceled his meeting with Austrian president Alexander Van der Bellen due to illness. Read more
Israeli research university Technion appoints new president. Uri Sivan of the Technion's physics faculty will be replacing Peretz Lavie, who spearheaded the university's international expansion. Read more
Gene Golovinsky appointed head of Intuit's operations in Israel. Intuit employs 170 people in the country and is currently in the process of relocating its offices. Read more
Marketing analytics company AppsFlyer hires former AT&T exec to head U.S. operation. Before joining AppsFlyer, Brian Quinn also held executive positions at App Annie and Kenshoo. Read more