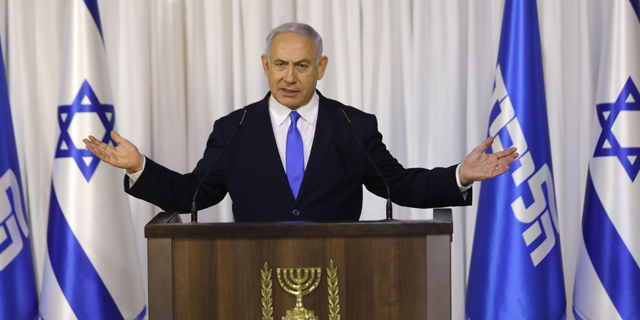 Attorney General to Indict Netanyahu, Israeli Media Reports
Avichai Mandelblit is set to indict Prime Minister Benjamin Netanyahu in three cases Thursday, according to news reports
Lilach Baumer
|
10:46 28.02.2019
Israel's attorney general Avichai Mandelblit is set to charge Prime Minister Benjamin Netanyahu on Thursday in three of the cases against him pending a hearing, Israeli TV broadcasters Keshet and Reshet reported Wednesday. Another investigation is expected to be closed without an indictment.
For daily updates, subscribe to our newsletter by clicking here.
General elections are set to take place in Israel on April 9, with most pollers anticipating Netanyahu will be chosen for a fifth tenure as prime minister. Netanyahu and his team have long been pushing to postpone Mandelblit's decision until after the elections. Following a recent merger of two of Israel's centrist parties, the new party led by Benny Gantz, a former Israeli military chief of staff, is currently polling ahead of Netanyahu's Likud party, and the race is currently seen as undecided.