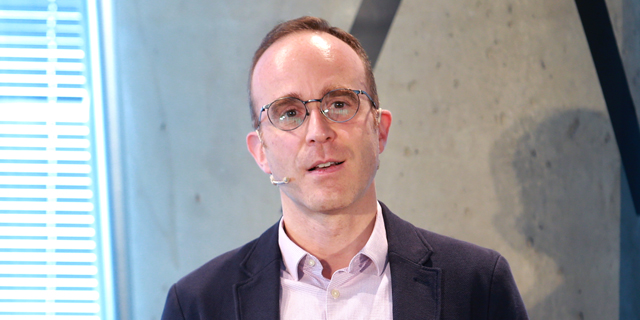 CEO of Lab-Grown Steak Company Sees Sustainable, Meaty Future
Didier Toubia, co-founder and CEO of Aleph Farms, says the company is two years away from reaching the perfect lab-grown steak
Amitay Gazit
|
07:27 06.03.2019
Israeli lab beef company Aleph Farms Ltd. has set a goal—to disrupt the way we buy and eat meat. The deadline for this goal, according to Aleph Farms co-founder and CEO Didier Toubia, is five years from now. Toubia expects that Aleph Farms will complete the development of its lab-grown steaks in two years, he said Tuesday. "Already today, our product is very similar to what we are aiming at," he said.
For daily updates, subscribe to our newsletter by clicking here.
Toubia spoke at Calcalist's Food Industry and Tech conference in Tel Aviv.
The steaks Aleph Farms intends to produce will be fully sustainable, a necessary solution if we want to keep the growing population fed, Toubia said. "The idea to lab-grow edible animal parts is not new, but up until a few years ago it was science fiction," he said.
In December, Aleph Farms unveiled a minute steak grown from single cells—the world's first, according to the company.