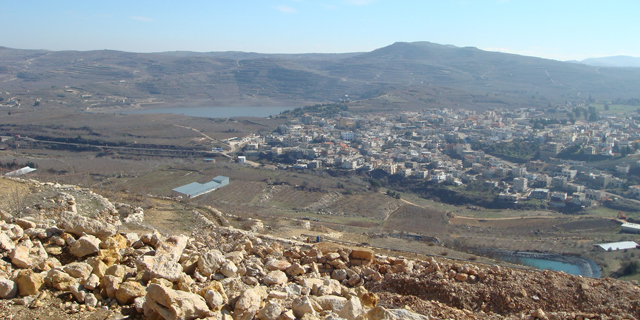 U.S. Senator Lindsey Graham Visits Golan Heights, Vows to Lobby For Its Recognition as Part of Israel
The Golan Heights were captured by Israel from Syria in 1967 and were annexed by Israel in 1981. Graham acknowledged that "this territory was taken by military force"
Adi Pick
|
13:17 12.03.2019
North Carolina Sen. Lindsey Graham visited the Golan Heights Monday, alongside Israeli Prime Minister Benjamin Netanyahu and U.S. Ambassador to Israel David Friedman. During his visit to the contested area, Graham, who also serves as Chairman of the Senate Judiciary Committee,
stated that upon returning to the U.S., he will "start an effort to recognize the Golan as part of the State of Israel now and forever."
For daily updates, subscribe to our newsletter by clicking here.
The Golan Heights were captured by Israel from Syria in 1967 and were annexed by Israel in 1981. Graham acknowledged that "this territory was taken by military force".
Last month, Republican senators Ted Cruz and Tom Cotton introduced a bill to establish that "the United States recognize Israel's sovereignty over the Golan Heights."
Graham said the Golan is of strategic importance to Israel and by extension, the United States.
What's best for America is a safe, secure, and prosperous #Israel. https://t.co/68jt1kZabX

— Lindsey Graham (@LindseyGrahamSC) March 11, 2019
With the proposal of
Cruz and Cotton's bill
, and Graham's statement, Netanyahu's campaign for re-election next month scored a photo-opp sized victory. Last week, Netanyahu's preeminent challenger Benny Gantz visited the Golan Heights and vowed that the area "will remain under Israeli sovereignty."